I have a question for you…
Don't you hate when it takes long time to develop and test your MVP mobile app separately for iOS & Android? And you need to wait for a special date to launch your mobile app MVP for your business in time.
You probably ask yourself: How can I reduce my costs for mobile app development? The REAL question is - how to create a mobile app, how can I save my money and launch a mobile app in time?
There are countless solutions to bring your mobile app idea into life in time. Today, I'm gonna tell you about Xamarin.
In this article, I'll tell you how Xamarin, PhoneGap, and other popular cross-platform languages can simplify the mobile app development process. You'll find out the benefits of Xamarin over native app development and over other cross-platform frameworks. Moreover, I'll share our experience with Xamarin and provide relevant examples from our active projects. Are you ready to explore new technologies? Let's go!
Note: Ready to build your mobile app on Xamarin? Fill out this form, send request and get estimate.
What is Xamarin?
Before I start talking about the benefits of Xamarin, it would be nice to define what it is.
On the one hand, Xamarin is a software company that was founded in 2011 by Miguel de Icaza and Nat Friedman. In 2016, Xamarin was purchased by Microsoft for between $400 and $500 million according to The Wall Street Journal](https://www.wsj.com/articles/microsoft-agrees-to-acquire-xamarin-inc-1456340494).
On the other hand, Xamarin is a cross-platform mobile app development framework. It's based on C# and allows you to develop applications for Android and iOs.
The most popular cross-platform tools for mobile apps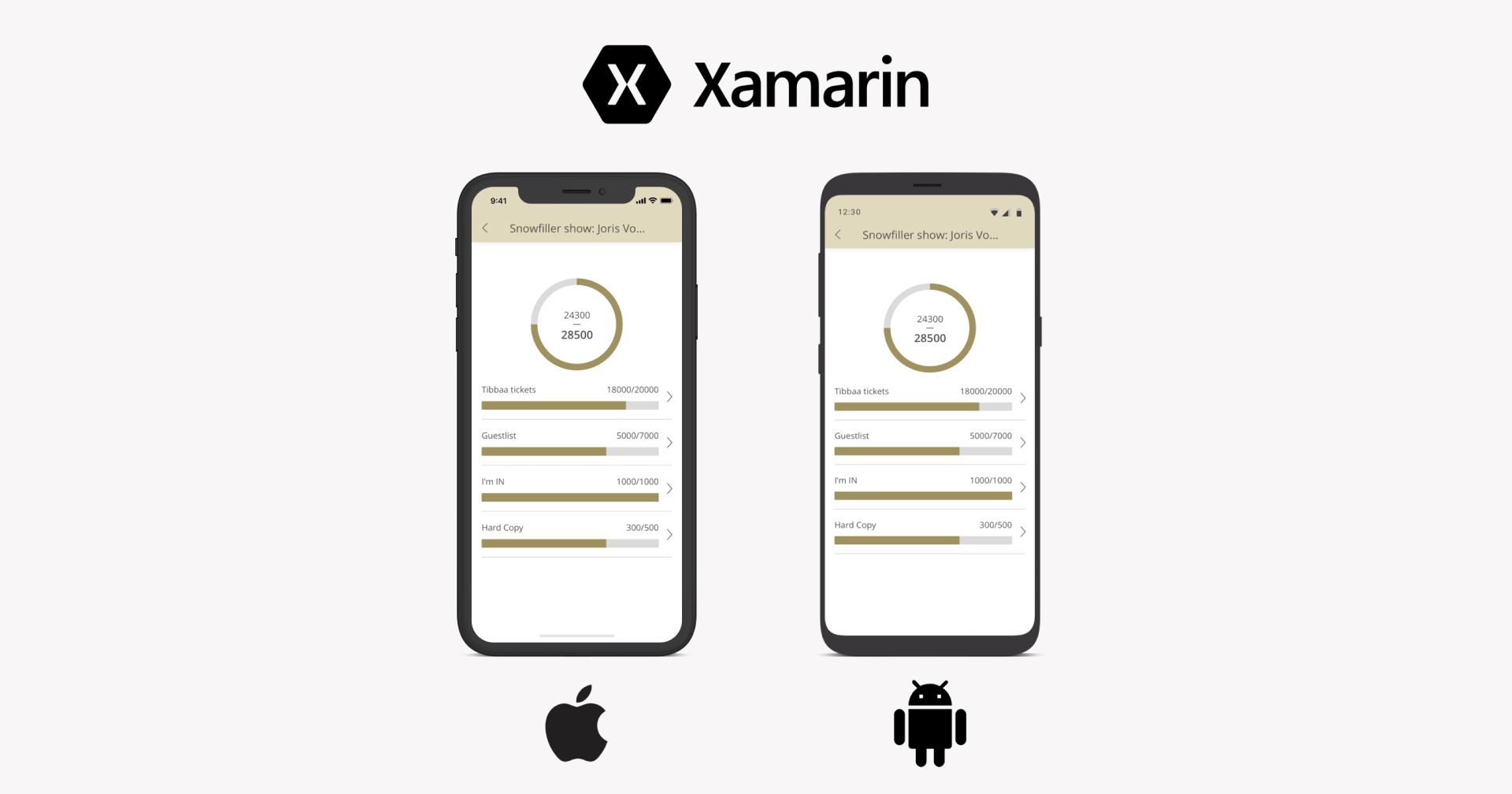 Before I give you a list of the most popular tools for cross-platform mobile app development, I should define the term cross-platform development.
Apps built using cross-platform mobile app development frameworks work on different mobile operating systems (iOS, Android, Windows, etc.), allowing programmers to write less code. Another way to develop a mobile app is to use each platform's native tools: Objective-C and Swift for iOS and Java, C# for Android.
Now it's time to show you the nine most used cross-platform tools for mobile app development.
PhoneGap is an open-source framework for developing mobile apps for Android, iOS, and Windows Phone. It's a JavaScript-based framework that also uses CSS and HTML. PhoneGap provides useful features such as support for GPS, cameras, sound, and accelerometers. If you don't know how to get access to native APIs using PhoneGap, you can always watch online training courses or ask the PhoneGap community to get advice from experienced developers.
Another popular cross-platform app development framework is Unity 3D. This tool is widely used for high-quality 2D and 3D elements' development. Moreover, Unity allows you to deploy games on mobile devices, desktops, laptops,VR/AR systems, home consoles, smart TVs, and other devices.
Unity is a C#-based platform, but it was previously supported by Boo.
The next strong tool I would like to mention is NativeScript, a free open-source development framework that has no paid version. NativeScript allows you to build mobile apps for Android and iOS at the same time. It works with JavaScript, TypeScript, Vue.js, and Angular. Moreover, it lets you use about 100 plugins to give your mobile app more complete functionality.
Another mobile development tool is Monocross. This cross-platform open-source framework works with C#, the Mono framework, and .Net. Like PhoneGap, Monocross allows you to develop mobile apps for Android, iOS, and Windows Phone devices. You can install Monocross for free, and there are many useful videos and articles and lots of online documentation to help you.
Number five on our list of the most popular cross-platform tools is Sencha. The main advantage of Sencha is that it has more than 100 pre-tested UI components including calendars, charts, and grids. Furthermore, Sencha supports Android, iOS, Blackberry, Windows Phone, and other platforms. You can integrate Sencha with PhoneGap in order to use native APIs. Developers may face some licensing issues when using the commercial version of Sencha, however.
The next strong tool for multi-platform mobile app development is Kony. It provides many useful features for developers such as sample mobile apps (for beginners), automatic coding, API connections, and app previews. Moreover, Kony allows you to write one set of source code for many platforms, including Android and iOS.
But Kony lacks resource support and documentation. That's why developers find it difficult to work with.
Number seven on our list of the most popular multi-platform development frameworks is AppCelerator. This tool is compatible with Android, iOS, and Windows Phone operating systems. AppCelerator has many useful features such as drag-and-drop that allow designers to place objects easily. Moreover, AppCelerator lets you access Android and iOS APIs thanks to a Hyperloop feature that supports JavaScript.
There's both a free and paid version of AppCelerator, with various useful features for mobile app development.
Another very popular tool I would like to mention is React Native.
Want to know the best thing about React Native? Facebook and Instagram are developed with it, which is why this JavaScript-to-native platform is so widespread among developers. It's easy to start coding with React Native if a developer is already familiar with React.
React Native doesn't allow developers to use JQuery plugins and CSS libraries, however. This is considered its main disadvantage.
The king of cross-platform tools is Xamarin. This C#-based multi-platform development framework allows you to build mobile apps for Android, iOS, and Windows Phone. In addition, Xamarin provides samples of mobile apps that can help newcomers start developing a project without any difficulties. There are many other advantages of Xamarin, and I'm ready to provide you with more detailed information about it.
12 benefits of using Xamarin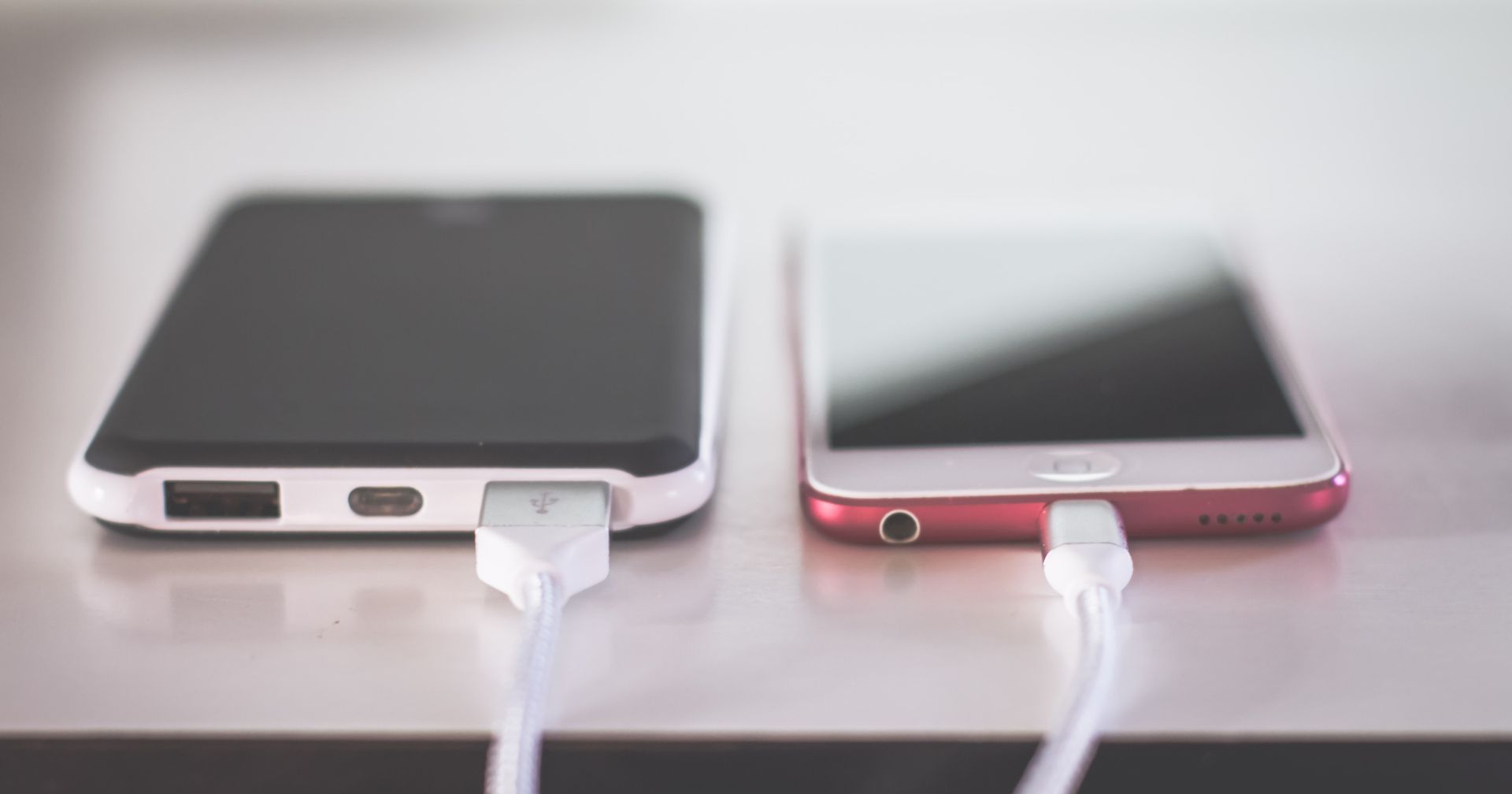 Many companies want to enhance their businesses with the help of mobile apps. Many business owners choose Xamarin as the best solution for their mobile app development.
You may be wondering, Why is Xamarin so popular among business owners?
The answer is obvious! There are many benefits of Xamarin, such as cost-efficiency, access to native APIs, and a reusable code base. Here are twelve other benefits of using Xamarin:
1. Spend fewer developer hours
Since native apps are developed for one specific platform, developers need twice more hours to create an app for each platform. Xamarin solves this problem by letting you develop source code for one platform that also works well on other platforms.This is a convenient and time-saving method of mobile app development.
2. Code that works on multiple platforms
Sometimes clients have a limited budget and decide to develop an app only on one platform. This means the app's source code will work only on iOS or only on Android. Developing an app with Xamarin allows you to create code that works well across multiple platforms.
3. Flawless UI
Xamarin provides strong design tools. Xamarin Studio and the Microsoft Visual Studio environment help designers to create flawless UIs and user experiences.
4. Based on C#
It's very important to mention that Xamarin is a C#-based program. C# is a type-safe, pure object-oriented programming language that's flexible and easy to learn. That's why working with Xamarin doesn't require extra coding effort.
5. Supports many libraries
Another essential benefit of Xamarin is the ability to use a variety of libraries. While React Native doesn't allow developers to use CSS libraries, Xamarin lets developers implement the most complicated functionality with minimal effort.
6. Effective offline applications
There are many situations when people don't have an internet connection and need to use a mobile app urgently. So offline applications come in handy. Xamarin is a perfect tool to develop an effective mobile application that doesn't require an internet connection.
7. Works on Mac and Windows
When you want to make some changes in native app code, you need to choose the right development environment for the app. On the other hand, developing code and making changes to code with Xamarin doesn't require switching to a specific environment. Xamarin works on Mac as well as Windows.This is very convenient for mobile app developers as it saves a lot of developer hours.
8. Benefits of Xamarin.Forms
It would be unfair not to mention the advantages of Xamarin.Forms, as it's such a great framework. When developers want to design views and use them for many platforms, they prefer to use Xamarin.Forms over Xamarin Native.
Want to know a secret? Without Xamarin.Forms, developers would need to learn all the native UI frameworks, which is difficult and time-consuming. Xamarin.Forms allows developer to avoid this difficulty and design views quicker.
9. Matches native standards
It's worth mentioning that the UI greatly influences the user experience. That's why it's important to choose a tool that will develop a mobile app that matches native standards. Using Xamarin.Forms, developers can be sure their mobile app will be convenient for Android, iOS, and Windows Phone users.
10. Helpful for .Net developers
Xamarin is a C#-based program, so .Net developers can use Xamarin without making too much effort to learn a new technology.
Let me explain. Most developers that use C# use .Net as well because Microsoft's implementation of C# is integrated with the .Net framework. That's why I can be 100% sure that Xamarin can easily be used by .Net developers.
11. Integrated testing environment
Now it's time to talk about Test Cloud. While most mobile apps are tested after development has finished or just before submitting to the app store, Xamarin Test Cloud allows you to test mobile applications continuously during development. As a result, developers get flawless source code. With Xamarin, you can easily test your mobile app on different devices. It would be nearly impossible to buy all the mobile phones in order to test a new mobile app, but with Test Cloud you don't have to cover these expenses.
12. Saves money
Above all, it's pertinent to remember that when developing a Xamarin-based mobile app you get a mobile application for multiple platforms, as Xamarin allows you to reuse 96% of the source code. As a result, you'll save money by getting at least three mobile apps: for Android, for iOS, and for Windows Phone. Xamarin is a perfect solution for business owners that value their time and money.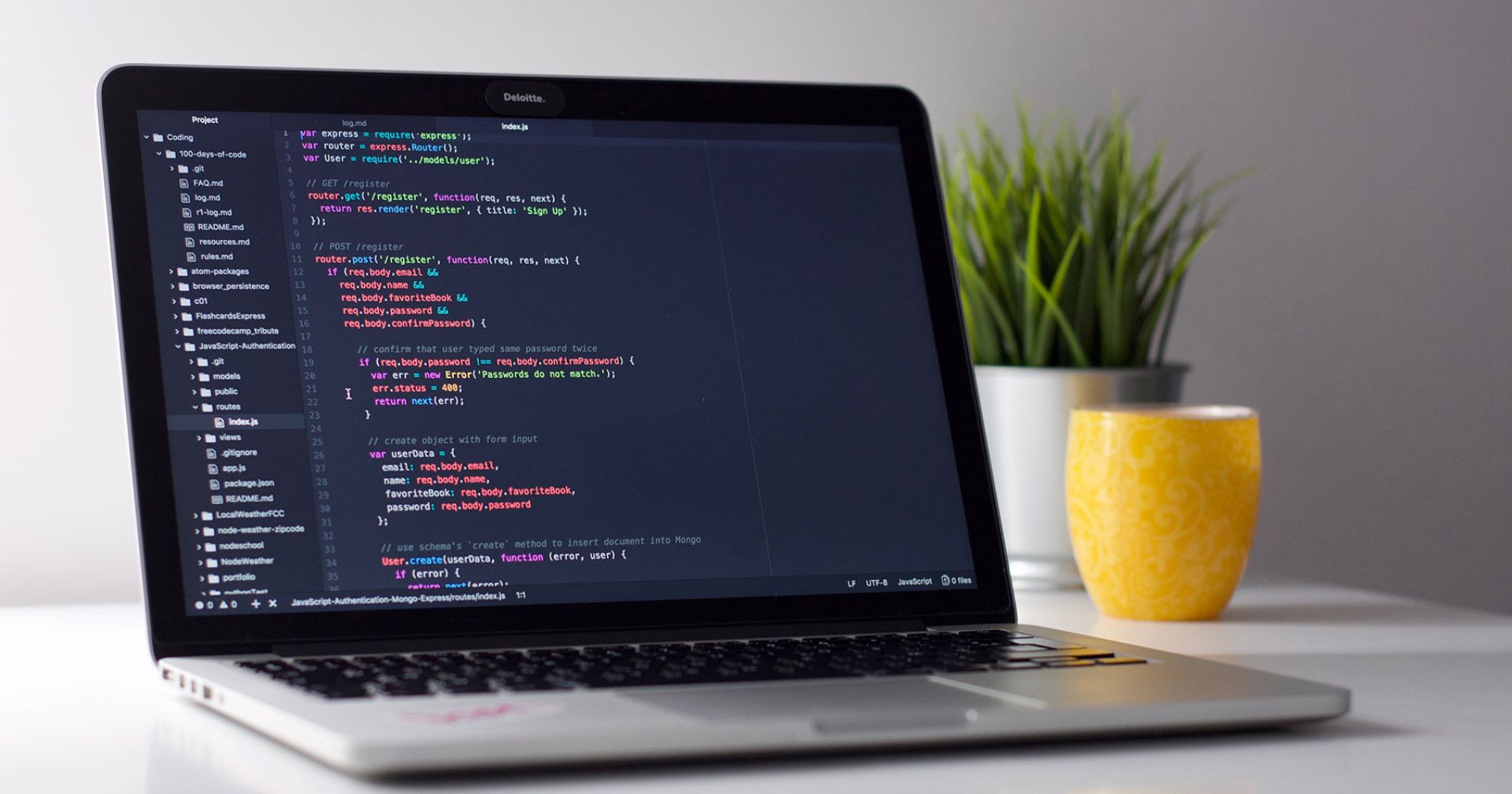 Why Xamarin? Headworks experience
It's not a secret that our developers like to build Xamarin-based mobile apps. We have developers who have worked on many sophisticated projects in Xamarin, and I want to share our experience.
First of all, it would be nice to mention the Tibbaa project. This is one of our greatest projects and it consists of several apps. I'll tell you about PosSmart, the most interesting app in this huge project.
PosSmart
To make a long story short, PosSmart is an application that has a payment system with its own currency. This app has two sets of functionality:
For bartenders Allows bartenders to sell goods and food faster with coins (unique currency that was created for this project).
For exchanging money Allows users to sell any quantity of coins based on an exchange rate. PosSmart supports payment by credit card, cash, or PoS terminals. Furthermore, PosSmart works with NFC chips and can be used even when your device is offline. This is another benefit of Xamarin.
To develop the PosSmart app, we used the C# 7 programming language as a base and used the Xamarin.Forms framework. It was very convenient for our team to use Xamarin.Forms and it didn't take us many hours to develop this app.
Summing up I hope this article has provided you with a lot of useful information about cross-platform tools in general and Xamarin in particular. All things considered, it seems reasonable to assume that Xamarin is currently the most popular cross-platform development tool among developers. The Xamarin community is growing, and many new developers are choosing Xamarin as their main coding tool. Furthermore, the developers of Xamarin are working on their product and changing things all the time, so we can observe amazing code improvements and enjoy even more Xamarin-based mobile apps in future.
Many business owners want to hire Xamarin developers to create mobile apps for their companies.
Still have some questions? Still hesitant about developing a Xamarin-based mobile app? Want to know how to make an app with Xamarin? Contact us and our team of professional developers will gladly answer all your questions.