Mobile app development of your product is not a simple process, it can be expensive, time-consuming, and risky.
Each of us tries to fulfill all the features with no mistakes or misfortunes that can cost you an arm and a leg, yet it is pretty impossible.
The IT sphere is too controversial and specific; therefore, the more you do, the more you learn.
In the following article, we will give you a hint on how to deal with mobile apps and how to AVOID committing crucial mistakes in such a deal. Ready to know more? Welcome!
1. The App Development Is Not Organised Properly
Each piece of work should be structured. It is a well-known axiom so that nobody can argue with the adage. However, it is rather well-spread when one or two people perform the whole app development deal. If you have the same situation, you are going to FAIL.
There can be thousands of reasons, what can happen to the person, and he/she will not be able to continue working. For instance, an employee has decided to quit, guess, who will be responsible for the unfinished project? Nobody! The development process will be stopped, and the customer will be completely dissatisfied.
To get a well-done product, you should structurize all the development process and insert a group of people in the mobile app development. It is rather difficult to organize the development process without a tech co-founder or else. Remember that effective management will save you time and nerves.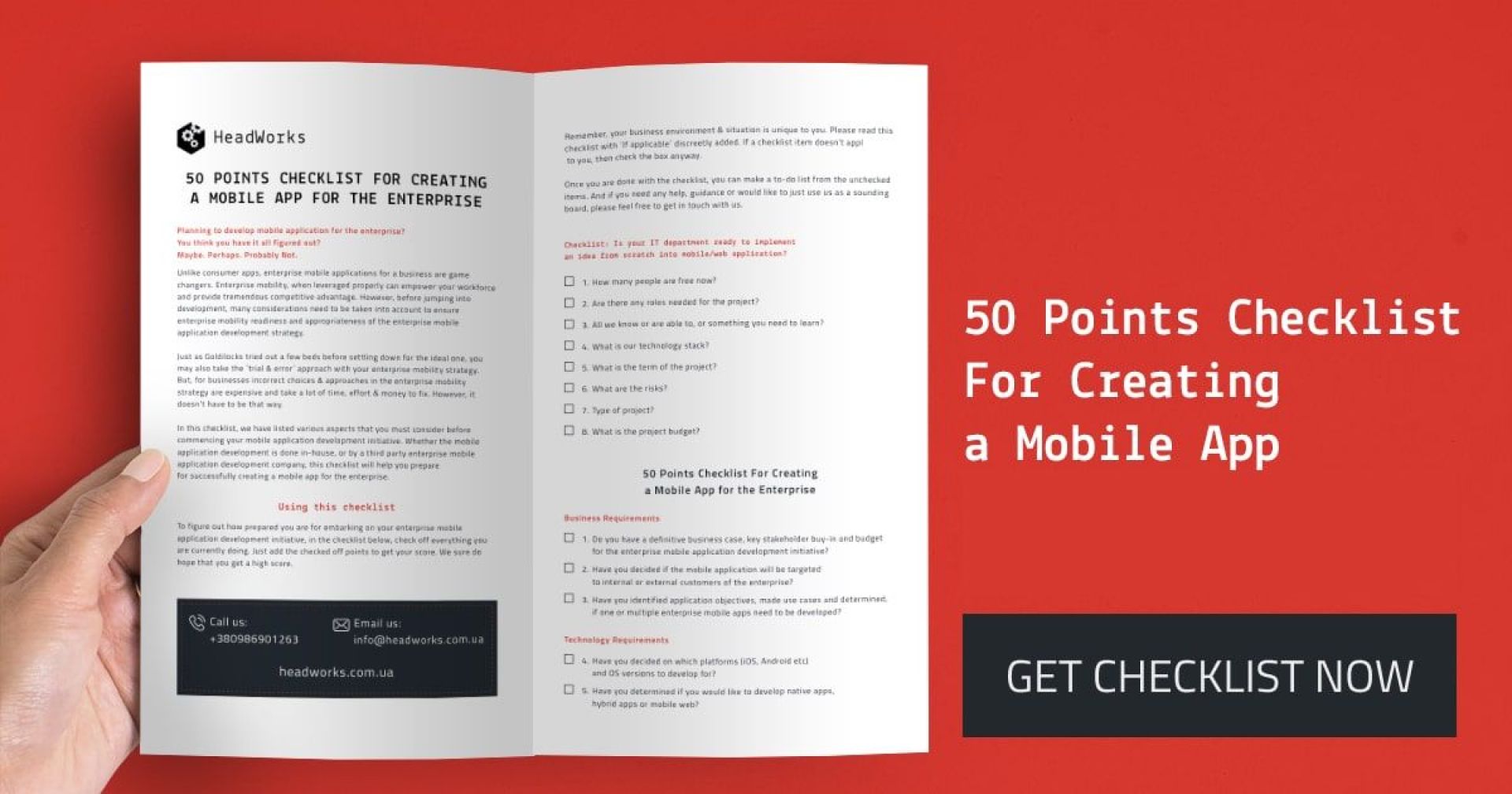 2. Tiny Tasks-The Way To Fail
The app development team is liable for the quality of the final version of the application, so it can be rather hard to manage the primary responsibilities within the organization. If all the members commit small tasks not to waste working time, it will cost you a lot to pay the financial losses of your own. Your investments or pouring money from the others are pretty essential so that with no profit you may lose everything. The work stoppage is unacceptable, so to prevent any possible complications, each member of the team should perform the very task he/she can do with no problems.
As a rule, time is highly appreciated by the clients; they all are looking forward to their apps working right now, so do not waste both money and time fulfilling small and not bright tasks.
3. The Lack Of Relevant Experience Leads To The Extra Expenses
What makes a product miserable? Undoubtedly, the lack of experience of the developers or managers themselves. Sometimes, team leads or scrum musters have less knowledge about the development process than a greener in the development sphere. The very task is to compound both managing skills and developing ones to create something valuable.
For instance, let's look at iOS and Android applications. The quality of the iOS apps is much higher than that one Android currently implements. Why? We suppose the teamwork is organized better, and the developers are much experienced, etc. However, sometimes, even MAC developers are confused with the iPhone apps developers. It happens more and more often nowadays, thanks to the lack of appropriate knowledge.
To avoid all the problems connected with the relevant experience, we use Xamarin, so no issues appear. The quality of the future mobile app is highly essential for us.
4. Too Many Platforms Covered
Android, as well as iOS (including additional platforms), hold extremely spontaneous interface instructions. They succeed in various ways and engage diverse user societies. It means that if you spend your budget only on the app development suitable for the multiple platforms, you will FAIL!
Drawing your attention to your users' option of the smartphone, you previously get some valuable information from analytical data. For instance, iOS users generally become more enormous money benefits and more profound knowledge than Android users.
This data can affect your judgments about the product's investment strategy. If your plan relies massively on in-app acquisitions, an iOS app can be the most effective platform. Nevertheless, if you intend to invest in ad arrangements, Android can become your most reliable option.
If apps don't function well beyond the range of tools, systems, and working systems, it enhances a vital difficulty. The most devoted users become embarrassed when an app runs on their iPhone application, but not on their iPad, for instance.
Deciding what platform is the most suitable for your mobile app, a fundamental issue to request is: What is the very purpose of your application? Determining the perfect platform for your mobile app depends on the content you expect to generate overall marketing goals.
The tips above are rather essential especially for those companies that implement native mobile apps. Our company is dealing with cross-platform apps, so the problem is already solved. We develop apps both for Android and for iOS, it makes the whole process more relevant.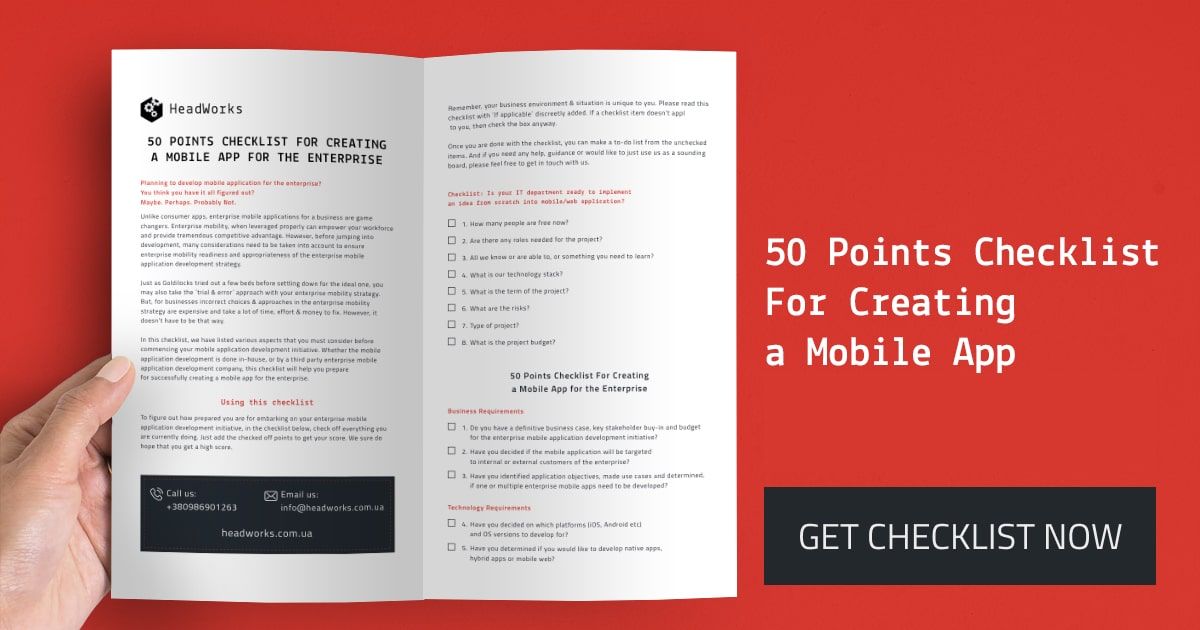 5. Ignoring Target Audience
It's pretty natural to believe that every user will adore your app, but can you confirm that theory? Long before progress starts, it's highly crucial to hold a broad knowledge of your apps target audience.
The audience research is not only one issue to be necessary for producing an app that approaches a particular user need, but it additionally helps in the growth of marketing approaches that will bring users' attention. A prosperous app launch plan strongly depends on user investigation.
There might be various societies of users for an app, so when the initial plan and [development stage of a project](development stage of a project) is confirmed, your very task is to recognize the product's primary audience and generate the general approach that will genuinely work. The more specific user personas are, the more agreeable.
You will be prepared for all the cases happening within the app using the process. Behavior models, impulses, and purposes of your target audience are simply a few features to add in a user persona characteristic.
If you still believe you can develop an app externally committing any previous study and determining the right audience, you risk a lot. You can quickly lose everything you have already had, so be careful neglecting your potential customers.
6. Too Many Features Launched
The app launch plan has a meaningful influence on acquiring and retaining users; it is a marketing feature that needs thorough investigation and continuing practice to observe the first issues.
Nobody argues with this fact. To increase your chances of achieving any success, there must be a verified marketing plan to guarantee that each level is conceived and performed flawlessly.
The mobile app launch isn't a fast performance. There will continuously be the capacity for development, which gives the mobile app to launch a cyclical process that necessitates reassessment according to the business requirements.
Yet, in the initial phase, it is not productive enough to start too many features at once. If you concentrate only on the development, you will find surely some other significant stages of the app implementation. Thus it will be okay if you launch just several key features and will see all the possible improvements. Give yourself time for testing, and you will get a great result. Such features and functions must be developed in the app, that will assist to build a high priority of the business analyst we mentioned above.
7. Ignoring Pre-Launch Marketing
For your future users to view and download your app, they require to obtain the app on the App Store research. For a successful marketing pre-launch of the app, it is needed to deal with App Store Optimization as a significant element of mobile marketing. The majority of the thriving apps in the App Store held vast reserves spent on ASO (app store optimization is for mobile apps).
Moreover, if you do no promote a special campaign for your mobile application, or you hope for your friends that will recommend their friends to use your app, you will NEVER succeed in such a manner. The promotion should be wide-spread and unique, only this can bring you both new clients and respect from the previous ones.
To be a successful owner, you need to warm your market up, so concentrate not only on the development process but also on the marketing strategies, soft skills of your company, etc. Just app development without discussing promotion strategy gives you nothing!
For the SaaS projects, before development of the app you should create a landing page with the colorful product description, make a promotion spending as many resources as you can, and observe the first results. How many leads you get, paying customers, make up the following strategy, etc. Analytics will save you lots of money just because you do everything gradually, with no rush.
8. Ignoring to Work Like Partner With Business Analyst
Business-analyst is an essential character in contemporary society, namely in such a controversial issue as mobile application development. A business analyst is a, so to say, communicator or the link between a web developer and a client him/herself.
The method of communication between these two key personalities might be somewhat troublesome, and surely it depends on the particular situation, yet, the customer can seldom be too critical or demand an unbelievable schedule of the development, or else. The business analyst solves all arising problematic issues anytime they appear until the app is completely ready for the usage.
A well-qualified IT project is a result of the joint work of all the people involved in the process itself, the main idea of the business analyst is to manage the web development project from the very beginning to the very end. Here are several other complications that can appear during the mobile app development process.
All In All
All the successful apps were problematic at the very beginning, so take it easy and concentrate on your particular goal, become useful for your target audience, and the result will be soon. Last but not least, the idea is never to spend your money wirelessly on your mobile application development and listen to the professionals. Your future begins with your positive thoughts!