The market for mobile applications shows no signs of decreased growth or bottoming out.
More and more people are researching the issue of how much does it cost to develop an app.
We all use apps for food ordering, booking estate, pay air tickets, games, lifestyle, business, sports training.
Our support managers and business analysts were questioned many times: How much does it cost to mobile apps?
How long does it take to develop a mobile app? How much would it cost to build a mobile app for Android/iOS, etc?
That's why we decided to write to you a useful article that would answer these and many other questions concerning mobile app development. It's time to find out how much does it cost to realize your idea.
You will know what is a mobile app and why do you need it for your business, how to increase your customer engagement and brand recognition with your app.
We will tell you the truth about marketing strategy and hidden expenses related to mobile app development.
Besides, at the end of the article, you will find useful tips on how to attract investors to your mobile app. Are you ready to explore? Here you go!
What is a mobile app?
There is no need to write many lines explaining to you the meaning of a mobile app. So, to tell a long story short, a mobile app is a software program that is developed for mobile phones and tablets.
We all used or at least heard about such mobile apps as WhatsApp, Uber, Viber, Tinder, Telegram, Skype, Instagram, and many others. People all over the world use mobile apps to contact their relatives, friends, customers, etc.
There are three types of mobile apps:
Web app
This is a mobile version of the website. Some people do not want to spend extra money on developing native mobile apps. So, they make a mobile-friendly version of the website. Though it can be difficult to display all the website details on a small screen and as a result user experience may suffer.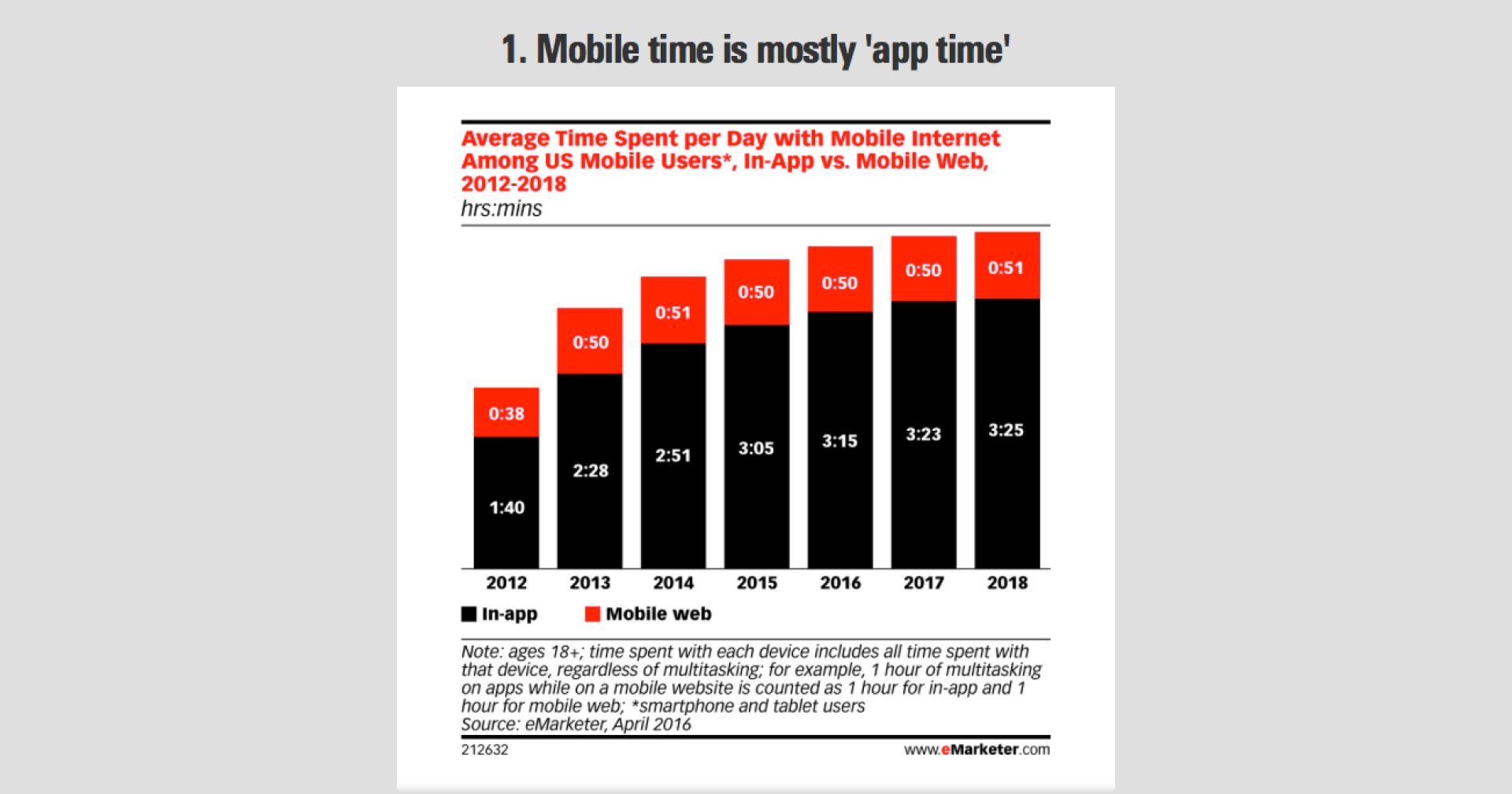 Native app
This is a software program that is designed for iOS, Android, Windows Phone, and others. People like using native apps as it is easy to use from the very first time. However, there are some native app disadvantages. First, you need to design a software program for Android and them separately for iOS. It takes a lot of time and money. Another disadvantage is that the app store has to approve your app and without it, you can't move forward.
Hybrid app
This is the most popular type of mobile app as it allows developers to create an app for Android and iOS platforms at the same time. Moreover, it is cheaper to create one code that would work on both platforms than develop two software programs for separate platforms. That's why more and more business owners prefer to hire developers who can work with cross-platform development programs such as Xamarin, PhoneGap, Unity3d, etc.
To know more about the benefits of Xamarin read this article 12 benefits of Xamarin development
We have told you a lot about the mobile app. So, it is time to ask another question.
Now:
Why your business needs a mobile app?
This is a wonderful question! Before you start mobile app development it is good to answer this question! Why do you need a mobile app? Do you have a marketing strategy regarding your app? How are you going to monetize your app?
Unfortunately, there are plenty of business owners that do not have answers to these questions, and as a result, they can be disappointed with their mobile app. That's why we have the rule to question our clients carefully before starting a mobile app development process. This is essential to set a goal and reach it, as without direction it is impossible to move further.
So, how a mobile app can help your business? It is time to bring light to the matter.
Increase your customer lifetime value and engagement.
The mobile app allows your users to keep in touch with you. Moreover, you can provide for them:
loyalty program
discounts
information about your product or service
customer support 24/7
feedback
other options.
When your clients have your mobile app on their smartphones, they will spend more money on your product or service. According to (mobile research)[https://www.emarketer.com/corporate/coverage/be-prepared-mobile], people spend more than 4 hours a day with their mobile devices. Most of these hours they spend in-app(3 hours 25 minutes) and the last time they spend using the mobile web ( about 50 minutes)
Another plus of the mobile app is that you can always keep in touch with your customers in real-time. Besides, the mobile app is a convenient instrument that allows to make an impact on the purchase decisions of the customers. As the result, clients spend more money and mobile app owner has more profit.
Increase brand awareness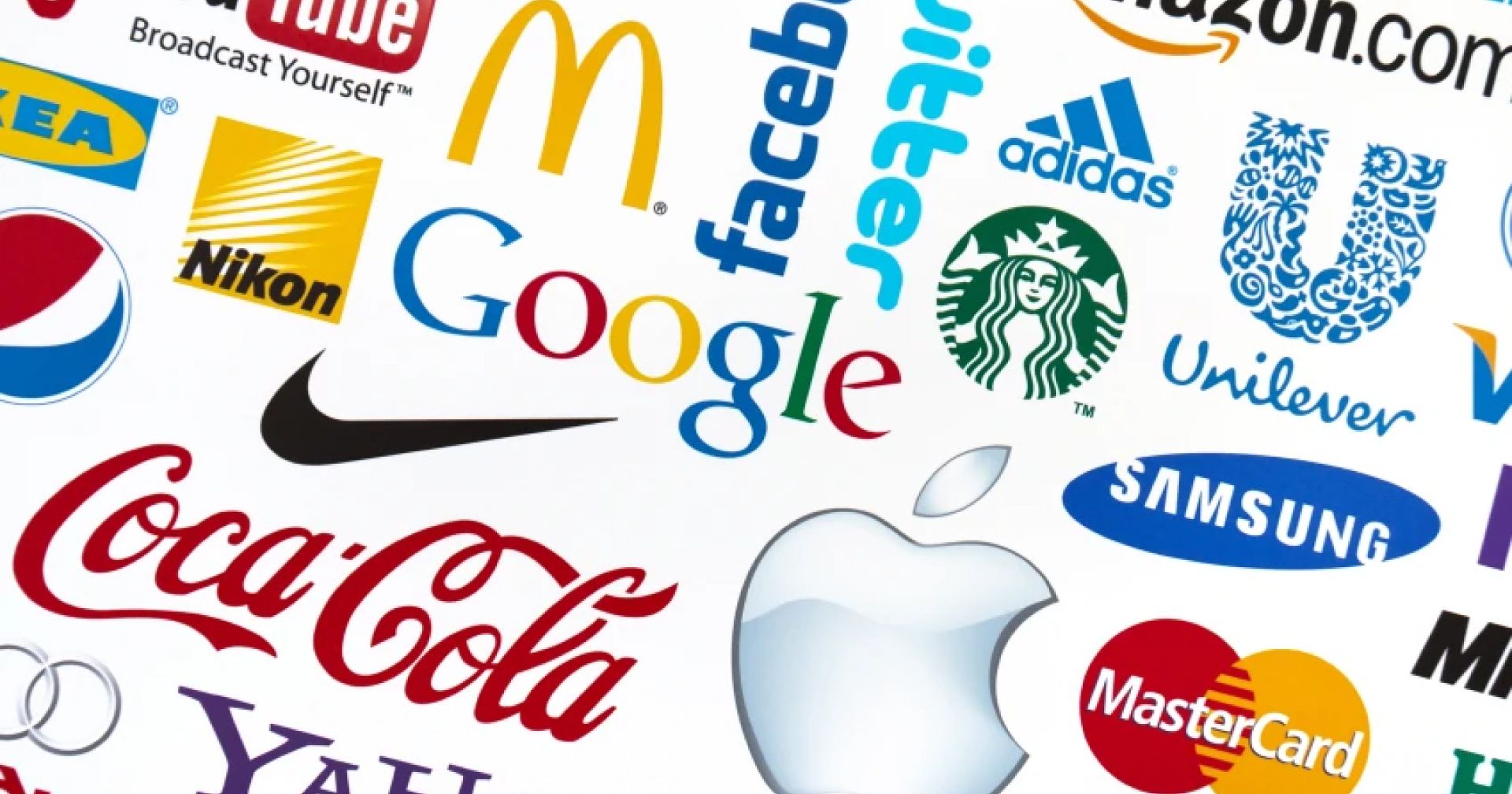 This is very important to make your brand popular among people. When your potential clients are aware of your company, they are more likely to purchase your product.
The mobile app allows you to make your product popular around the world. Moreover, when people look at the mobile app icon on their device, you have more chances to reach them with your special promotions as they are already familiar with your products.
A path to market dominance The mobile app can help you to reach more people and this is how your market share can increase. Moreover, when you bring value to your customers and solutions to their problems, it allows you to increase your competitive value. As the result, your product is on a path to market preeminence.
A source of consumer data Today, companies that can get more access to consumer data are the most successful. Mobile apps solve this matter as they allow companies to get information about client's problems, preferences, hobbies, desires, and much more. There are many companies like Facebook that gather psychographic and demographic data about your potential clients. So, you can integrate various APIs into your app to get this information.
Another sales channel The mobile app is another sales channel that allows your customers to make purchases but in a more convenient way. People like freedom, and with a mobile app, they are free to make purchases on a bus, in a supermarket line, in a cafe, and other places. So, your website users would be happy to have the opportunity to do the same things they do on a website, but more easily.
How much does it cost to make an app?
            We all know that to estimate your app development cost we need to use this formula:
                                                         (features x time) x hourly rate = cost
For example, to build WhatsApp you need about 890 developer hours. So, if we will consider that North American developer one hour costs $150, Whatsapp will cost you about $133, 500. Though, if you hire some Ukrainian company the same app will cost you only $35, 600.
This is an easy formula to calculate your mobile app cost. However, according to our company experience, there are many other factors that affect app development cost such as:
Developer
Country
Business plan
App functionality
What Platform to choose?
Quality of design
Management
Now let's have a close look at all these six factors.
1. Developer
This is the first factor in our list and this is not a secret that mobile app cost mostly depends on the developer. There are three types of developers such as :
freelancer
small agency
large It company
Freelancer
You can hire a freelancer, but this is like a lottery. Sometimes you can come across a professional developer, you will get a sophisticated code and your project will be finished in time. Furthermore, you can develop a very cheap app, if you hire a freelancer.
On the other hand, there are many unskilled, slow, and uncommitted freelancers. This means you risk to have delays or other problems with your project.
There are several platforms you can find freelancers such as Upwork, Freelancer, Guru, and many others.
Small agency
This is another way to develop your app. A small agency is usually a team of 3-10 professional developers, designers, and testers that know how to do their job.
Such small agencies care about their clients and their prices will surprise you in a good way.
If you have an average project, a small agency is a perfect solution for your business as they provide good quality, loyal prices, and a professional approach. Though, if your project is large and complicated, you may require large agencies' help.
Large IT companies
Talking about large agencies we mean a high-quality service, huge development experience, and brand guarantee. Though, it is a bad idea to start working with large IT companies if a client has a low budget because your projects can be finished in the middle of the development process. No money no honey. That's why it is necessary to thoroughly plan your budget before starting your mobile app development process.
2. Country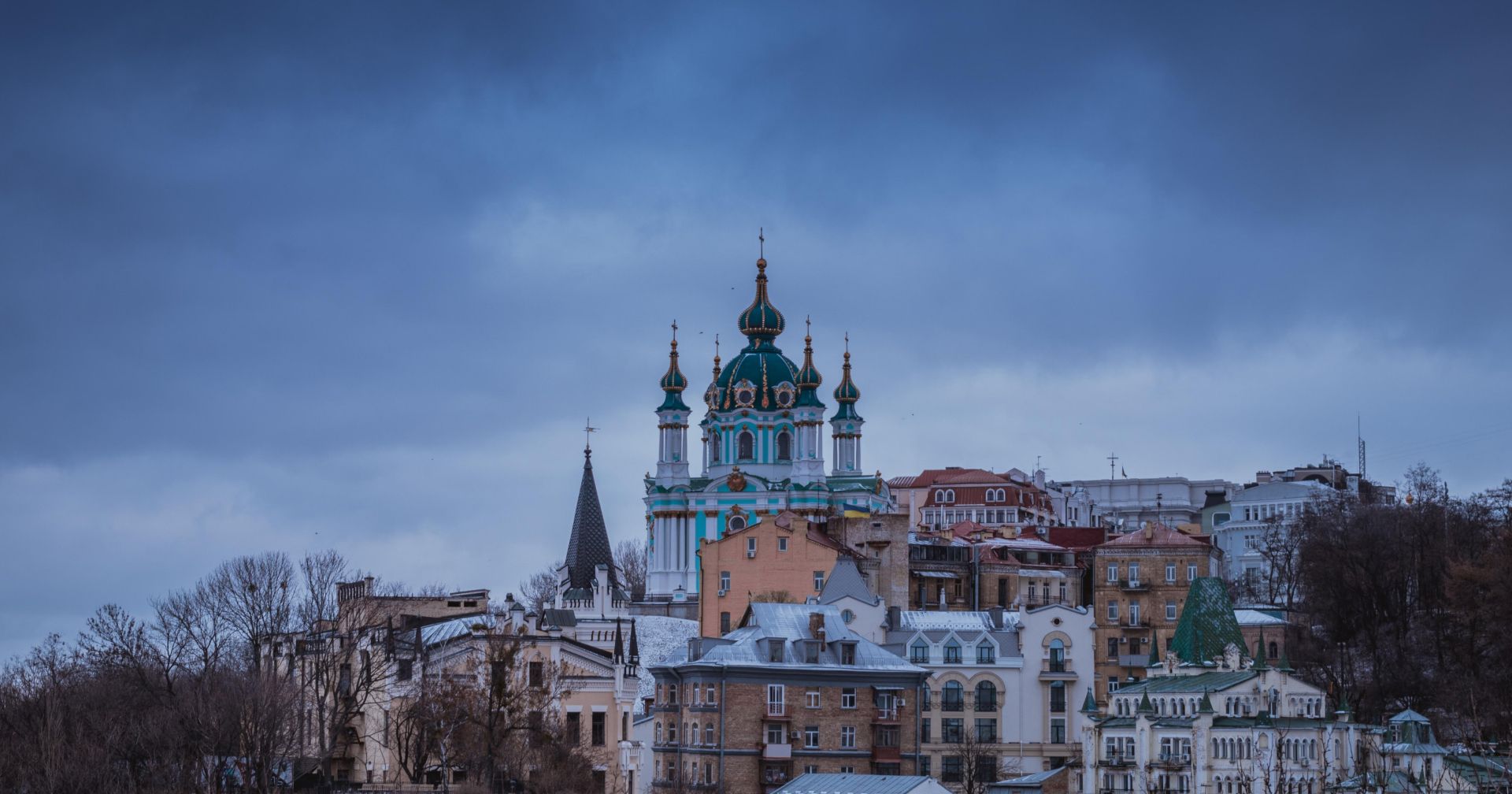 Image of a church in Kyiv, Ukraine. Image source: https://unsplash.com/
The next factor that has a great influence on mobile app development price is the country of the developer. Let's explain it to you.
Let's say, you signed a contract with some small American agency to develop a mobile app for your company. According to the Glassdoor average developer salary in the USA is about $92k per year. So, one iOS or Android developer hour will probably cost you about $100.
On the other hand, the average developer salary in Ukraine is just about $15k per year, and for one developer hour, you will have to pay only $30.
Ukrainian developers are popular around the world as they are smart, well-educated, committed, and hard-working. About 95 % of Ukrainian iT companies' staff speak English fluently and unlike Indian programmers, Ukrainians have a more pleasant European accent that is easy to understand.
In addition, it would be nice to mention that the Ukrainian IT market rate is growing with each year and while in 2017 IT market size was about $4 billion, according to the forecast this rate is going to reach $5,7 billion in 2020.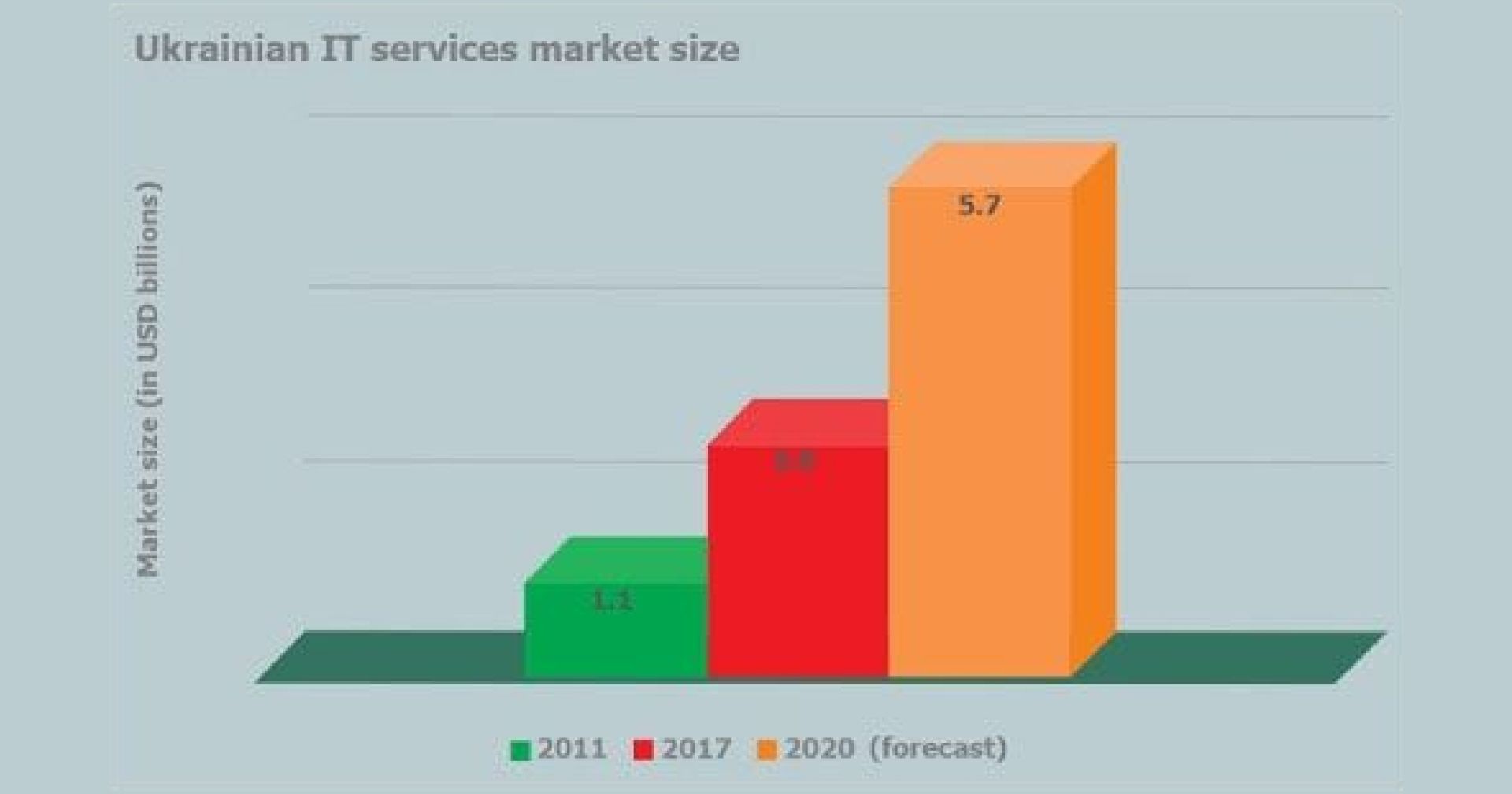 Ukrainian IT services market size. Image source: (https://headworks.io)[https://headworks.io]
So, picking up a country for your mobile app development, take into consideration all the pluses and minuses of the country. Remember to check an average developer salary rate of your destination country, developers' level of proficiency, and ability to communicate your language on a proper level.
3. Business plan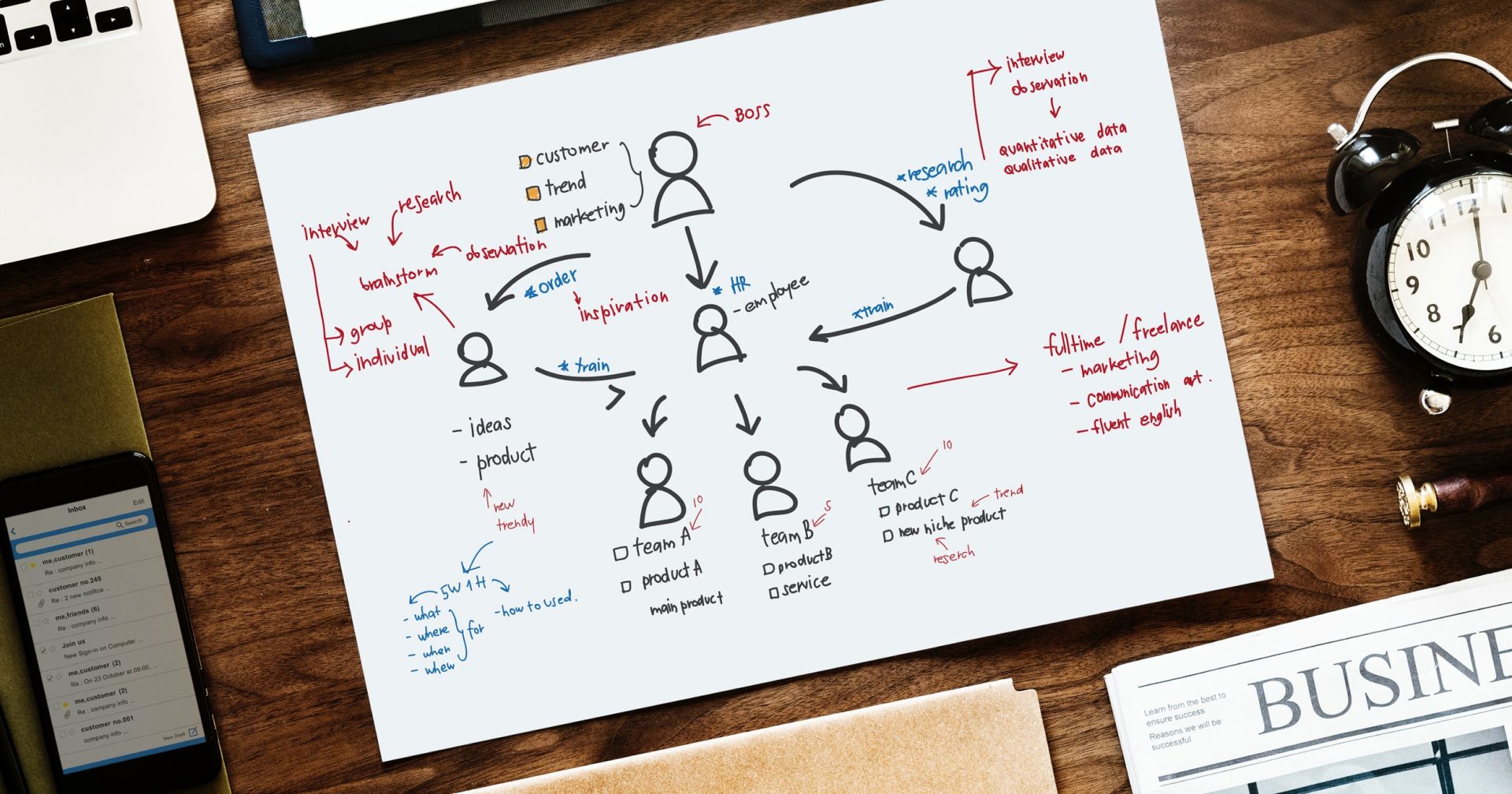 Business plan. Image source: https://unsplash.com
Number three in our list goes business model.
You may be wondering:
"How my business plan can affect my mobile app development cost?"
Let's bring some light to the matter. To develop fixed price app developers spend less time than to develop an in-app purchase. It is obvious that the second type of app will cost you more money.
There are many ways to monetize your app, so it is important to choose the best strategy:
- freemium According to this strategy users can download and use your app for free. Though, if they want to upgrade their account, they need to pay. Example: (LinkedIn)[https://www.linkedin.com/].
** - in-app purchases** As you may guess from the name of this strategy, you can add in-app purchases to your app, while the app download is free in most cases. Example: (Minecraft)[https://minecraft.net/], (GameofWar)[https://www.gameofwarapp.com/].
** - sponsorships** According to this strategy you attract popular companies as sponsors for your app. A good example can be the (Runkeeper)[https://runkeeper.com/] app that is sponsored by (Asics)[https://www.asics.com/us/en-us/].
** - subscription model** This model works well with entertaining apps such as dating websites, games, and content-driven apps connected with videos, music, etc. Subscribed users usually get more features and it is essential to make these features attractive to your users. A good example, in this case, is (Tinder)[https://tinder.com/?lang=en].
** - crowdfunding** This is a modern method to collect money attracting your friends, relatives or investors to your app. The main advantage of this strategy is that you have the opportunity to gather more money than you plan.
** - in-app currency ** This is another strategy to monetize your application. This method is often used by casinos and game apps. Though you need to be careful to make your currency not very expensive and not very cheap. The best way is to offer your customers special deals where they can buy more currency for less money.
** - other strategies.**
To tell a long story short, first of all, you need to decide whether you will develop a paid or free app for users. After that, you need to make a plan to make your app profitable.
4. App functionality
Now its time to talk about your mobile app functionality as it is a significant factor that always affects mobile app development cost. All apps can be divided into 4 categories: games, dynamic apps, databased apps, and table apps.
Games
Let's start with the most difficult mobile app type. What do you think is it?
Here is the deal: games are considered the most complicated and expensive apps.
This is because games sometimes have 3D environments and it is not easy to find a developer with a high level of proficiency in this field.
Dynamic apps
To connect the mobile app with other software via APIs is the main challenge for dynamic apps developers. If you want to use Instagram likes in your application, you need to integrate your app with Instagram API. Sometimes it can be quite an easy task, but some APIs are very complicated and require a lot of developers' hours.
Databased apps
These apps are not as difficult as dynamic apps, but as you may such apps contain a lot of information. The main difficulty for a database app developer is too soft and displays data on a users' screen. Besides, databased apps have a connection with the website and share data from this website, and this can be not so easy as well.
List-based apps
This is a dream app for some developers as they are very easy to create. Such apps look like the mobile-optimized website as they do not have any complicated features. As a result, it takes developers fewer hours to develop tables or list-based apps.
To sum up it would be nice to mention that there are a bunch of additional features that always take developers' time and energy. Here is some of them:
geolocation
push notifications
login
personal profiles
messaging
payments integration
review system
many others.
To implement these and many other features developers need to spend their precious hours and it means your app development cost will grow. That's why do not hesitate to get a developer consultation about the functionality you want to add to your app. Ask as many questions as you can about hours the developer usually spends on this or that feature. You need to be fully informed and ready to spend a certain amount of money. Perhaps you need to make sure your app will not cost you an arm and a leg.
5. What Platform to choose?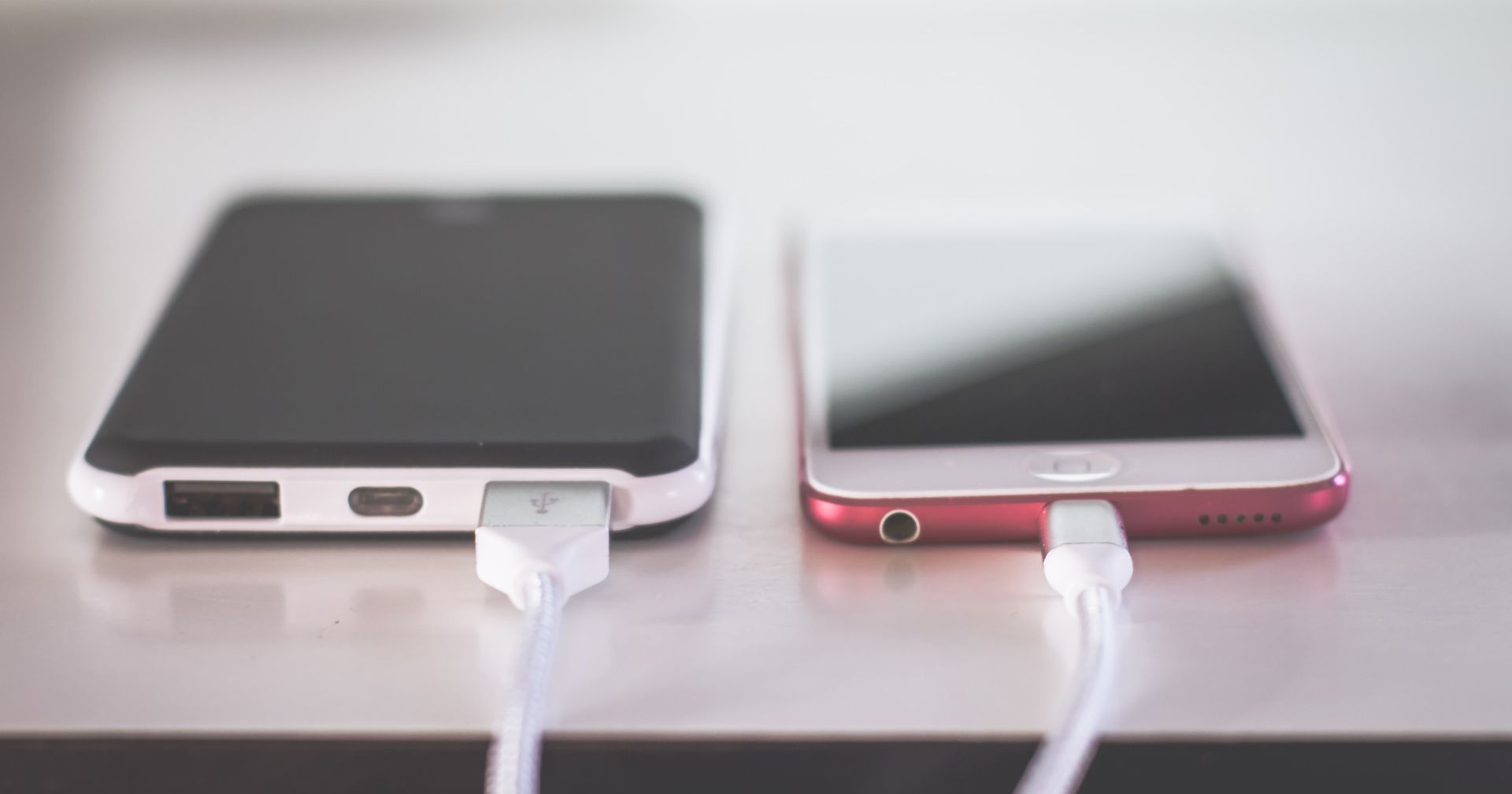 We have already discussed the functionality of a mobile app. So, now it would be nice to talk about a platform to build a mobile app at. There are many platforms such as Android, iOS, Windows Phone, and others. The most popular platforms are still Android and iOS. This is interesting to mention that according to (statistics)[https://www.statista.com/] 88% of smartphones that were sold to end-users in 2018 were phones with the Android operating system, while phones on iOS took only 22% of the market.
Though, it is worthy to mention that according to (Pew Internet and American life project)[Pew Internet and American life project], Americans with household income $75,000 and more say their phone is an iPhone. So, it shows us that people who have money are ready to spend their money on iPhone and iOS apps as well.
Now let's have a look at Android and iOS platforms more thoroughly.
Android There are many advantages to building your app on Android. Here are some of them:
there are more people who use Android, so you can reach a bigger audience with your app
it will cost you less money to install an Android app than an iOS app
with Android, you will not have many updates
However, the Android platform has some disadvantages:
it is more difficult to develop an app on Android and it takes more developer hours
there are many phone models on Android, so developers need to implement such features as screen size and resolution play into the app. It takes a lot of developers hours
iOS There are many **advantages **to develop apps for Iphones, Ipads and other iOS-based devices. Here you go:
it takes fewer developers hours to build an app on iOS
iPhone users are ready to spend money on apps
you will have an app with high quality, as iOS quality control is very strict
iOS disadvantages:
you have to update your app quite often
App store need to approve your app
To sum app, you need to choose what platform is better for your app at this time. Though, if it is too difficult for you, you can use Xamarin and develop a mobile app that will work on both platforms. That's why we like Xamarin. It is a good way to save your time and money, as Xamarin allows developers to write one code for a mobile app that works well on Android, iOS, and Windows Phone.
6. Quality of design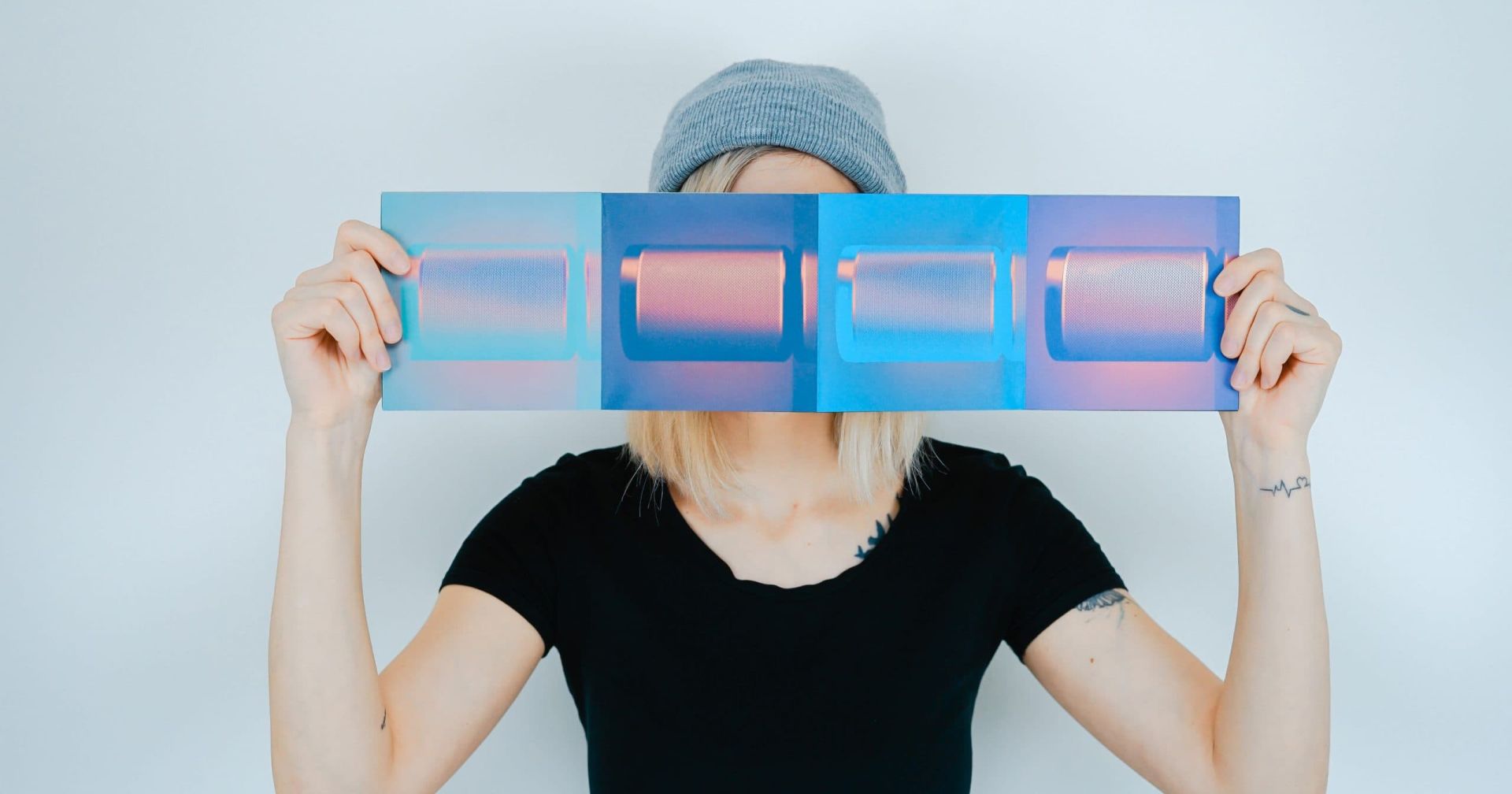 Image of modern design. Image source:https://unsplash.com/
Design is the last but not least thing that affects mobile app development cost. When you start thinking about your mobile app UI, it is a good idea to check apps of your competitors. What color palette do they use? It is pleasant for your eyes? Do you want to continue working with this app or do you find it irritating and difficult to use?
All designs are divided into two categories such as visual or graphic design and user experience design.
Graphic design
This is what a user sees on a screen. This is is not a secret that we receive 83% of information from sight, while only 11% from hearing and 1, 5 % from touch. That's why when users see an attractive app icon, they are more likely to buy or download it than a pale and less attractive one.
It is not easy to find a good designer, so the best way is to give your designer a small task in order to understand whether he/she has good skills in design or not. Another way is to look at your future designer portfolio and read the client's review of his/her projects.
It is not necessary to pay more than 1000$ for a small icon design if your target audience is more interested in your app functions. It does not mean you should not care about your design at all. It just means you need to prioritize and make sure your budget will be enough for making a useful and at the same time outstanding app.
User experience design
While UI design is responsible for the visual side of the app, UX cares about the satisfaction of your mobile app users.
It is very important to make your app easy to access and pleasant to use. It does not always mean you need to add to your app 100 new features, but it means your app should be convenient for users and allow them to use the app from the very first seconds after downloading.
In addition, it would be nice to mention that it is always good to download an app on Android as well as an iOS device before launching. This will allow you to try an app and check your emotions about it. Moreover, you can send your app demo version to your friends and ask them to share their feelings about the app. It will help to see the app from the user's side and correct some mistakes in design or functionality.
Hidden expenses
We have already told you a lot about the main expenses our clients face in the process of mobile app development. Now it is time to talk about hidden costs that can occur when the app has already been installed or close to it.
Here is the list of most popular hidden costs related to the mobile app development process:
Testing the app Sometimes clients are wondering: Why do I need to test an app? My users will do it for me! Yes and no. To install your app for iOS, you need to pass quality control. So, if your app has some bugs and imperfections, your users won't have a chance even to try it.
Furthermore, there is no need to wait for the release of the app in order to test it. So, we highly recommend you to start testing an app during the development process.
Marketing Another thing that can cause extra expenses is marketing. While paid advertising can cost you an arm and a leg, there are many other ways to make your mobile app popular among users.
There are many cost-effective marketing strategies like referrals, word of mouth, third-party review sites, personal emails, social media websites, and many others. In our company, we have a strong marketing team that can help you with your mobile app marketing strategy.
Maintenance and Infrastructure And the last but not least things that can cause some extra expenses are maintenance and infrastructure. Let's explain this in an example of a car. When you buy a car, you need to be sure you can provide for it such things as gasoline, oil, tires, and other things related to car maintenance. The same with the app. You need to update it once in a while, fix some bugs and imperfections, etc. So, you need a team of professionals to keep your app alive. That is what mobile app maintenance means.
As for infrastructure, you need a hosting provider for your apps such as HostGator, Bluehost, GoDaddy, InMotion, and many others. Some hosting providers like Bluehost may cost you $2, 75 per month, while others can be more expensive. It is very important to choose fast and secure hosting as it will keep all your mobile app data.
What if you have a low budget? or How to attract investors?
Now, when you know how many factors may influence mobile app development costs, you might be scared even to start your mobile app development process. Though, you do not need to give up your bright ideas! Do you know why? Because now we will give you some pieces of advice to help you attract investments to your business.
It is always great if you have money for mobile app development. But if you don't, there are several ways to attract investors such as:
provide an attractive business plan for your investors. You need to persuade your investors that they will get their money back in a short period of time. So, do your best to make a structured and bright business plan.
think about trade-offs. There are many companies that offer some percent of their future income if developers will share their experience and make a mobile app for free. You can use this trade-off system as well. Though your developers need to be sure, your project is a great idea
ask the government for help. There are many projects that are sponsored by the government. So, you can find some government project to support your idea.
Whatever you choose, it is important to keep trying and follow your dream. A low budget is not the main problem. Lack of ideas is a real issue. Many companies today are looking for bright ideas and eager to start new project development. And you have already got this idea! Remember, many big companies were started in the garage. A good example can be Microsoft. This company was started by three students and the first year brought a company about $16, 005, while now the company is ranked as seventh the most valuable brand in the world!
Sum up
All things considered, it seems reasonable to assume that mobile app development cost depends on many factors such as developer and developer's country, business plan and app functionality, platform and app design. Moreover, that are many hidden expenses such as testing, hosting, IP protection, marketing, and maintenance. Sometimes clients have money only for app development and do not know what to do with the app. That's why we always tell our clients to plan their budget and leave some money for app testing and advertising. Remember, brand awareness is one of the key factors to your app's success.
We hope this article was useful for you and your business development.
Still, have some questions? Do not hesitate to ask them and we will gladly answer all of them!