Have a bright idea for a mobile app but don't know where to start? Mobile app development usually starts with app design. But we're not only talking about UI/UX design. There's also user research, mobile app interface design, icon and logo design, interaction and graphic design, and more.
A sophisticated design can attract many users to your mobile app and increase your return on investment (ROI).
Why should I pay a designer if a developer can do the job?
You can hire a developer to both design your app and develop the front-end and back-end. But people can be good at one thing and not very good at others. According to research, you need to spend 10,000 hours doing something to master it.
When you have problems with your teeth, you don't go to your dermatologist, right? You go to your dentist. The same principle holds when designing your app: If you want a sophisticated design, you need to hire a professional designer who deals with app design every day – someone who knows all the latest trends and has a deep understanding of mobile usability. Your designer should clearly understand the main idea of your app and implement it with an eye-catching design.
What goes into the cost of mobile app design?
Some people think that design is only about creating graphics in Photoshop; but it isn't. It's scrupulous work that requires a creative and at the same time analytical approach.
To create a sophisticated design, you need to do user research and a competitor audit. Without these things, you can't take a step forward, as they're the base for a successful app.
It's not enough to look at competitors' mobile apps and borrow their approaches and features. Your app's design should solve your users' problems. That's why you need to develop not just a stylish logo, an icon, and an interactive design but do business analysis too.
Competitor analysis and user research
Before you start designing an app, it's important to analyze your competitors and do user research. Mobile app development professionals should have a marketing team with a business analyst who can do all the dirty work for you.
According to Statista, users can choose from 6 million apps between the App Store and Google Play Store. To overcome competitors, you need to know them well. Here are three main things you need to research in order to build a competitive app:
Unique value proposition
Your mobile app should have a unique value proposition, or UVP – a core advantage vis-à-vis other apps on the market. The UVP is a crucial conversion factor. You need to understand clearly how your mobile app helps people, what value it brings, and what problems it solves. Make a list of your app's strengths and weaknesses before presenting it to the market.
Competitors
You need to know your competitors, their target audience, their products, and their revenue. Make sure you know their strengths and weaknesses. This will help you understand how to promote your product more effectively.
Market trends and people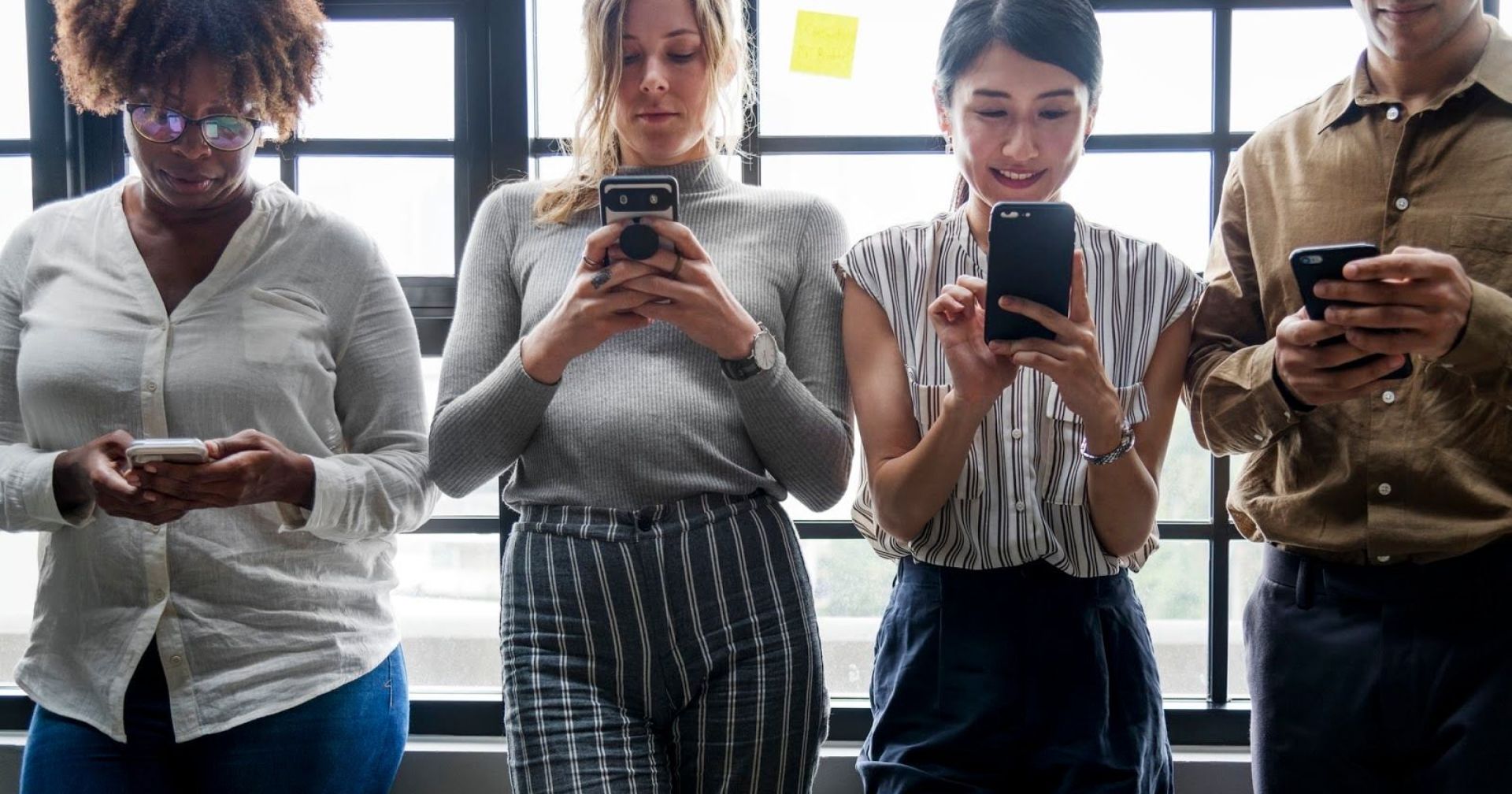 To be successful in the mobile app market, you need to understand market trends. For example, you should know that most travel-related mobile apps integrate Google Maps. So you need to add Google Maps to your app as well. You need to understand people's needs and fulfill them. In the US, there's currently strong demand for natural products. So we decided to create the Farmer's Market Plaza app for people who sell and buy organic food. This has been a very successful project because we did research and understood how to fulfill people's needs.
What can make app design cost more or less?
You probably want to know how much your mobile app design will cost. To answer this question, we need to look at some factors that affect the cost.
The first factor is features. The more complex your app, the more hours designers will spend on it.
Another factor is the expertise of your designers. If you hire professional designers with more than ten years of experience, be ready to pay them well.
The last factor is geographical location. It's not a secret that you can hire top-level Ukrainian designers for half the cost of US designers.
It's okay to hire designers to create your complete app design or only to create a logo, screens, icons, and other details. There are many freelancers that will be happy to help you with it.
What do I get when the design is finished?
When your designer is ready to show their work to you, they'll email you .png files.
How much does it cost to design an app across the map?
Mobile app design can cost you $200 per hour or $20 per hour. It all depends on the country your designer (or team of designers) is from. To save money on mobile app design, we recommend hiring remote designers. They'll do a great job, and it will cost you five times less than it would in the US.
Here's a list of regions and countries with approximate hourly rates for app design:
Eastern Europe (Ukraine): $25–45/hour
Western Europe (Germany, Netherlands, France): $45–60/hour
United Kingdom: $65–130/hour
United States: $150–200/hour and up
It's quite expensive to hire American designers, as an average app design will cost you minimum $2,000 and maximum $35,000. The average cost of app design in Ukraine is from $800 up to $10,000.
How much does app design cost by project complexity?
If you ask a professional designer to tell you the cost to design an app at a glance, you won't get a clear answer. Design isn't construction, where you can calculate all the bricks and the time you'll spend putting them together; design is an art, and you need to understand that. A designer needs to make a plan and tell you the price of each step in this plan.
Most designers separate the design into UI (user interface) and UX (user experience) components.
The UI is what the user sees on the screen. At the UI design stage, a designer needs to prepare graphics in Photoshop, Paint.NET, Adobe Photoshop Express, or other design tools. The designer creates an attractive visual style for the app, which is a very important part of the project.
UX design is an even more important part of the app design, as it concentrates on usability. This is the most difficult part for any designer, as you need to make the app convenient for users.
Here you can see how many hours designers spend on UI/UX design: (table should be here)
What else does the cost of designing an app depend on?
We've already mentioned region and complexity as factors that influence the cost of designing an app: An Indian or Ukrainian designer will cost less per hour than an American designer with the same level of experience; an interactive 3D design will cost more than a simple design for a fitness app.
But geography and project complexity aren't the only factors that affect the cost of app design. You can hire a freelancer on Upwork or Freelancer and they'll estimate your project design one way. A small IT company will tell you another price, while some big IT company will set an even higher price. It's good to work with freelancers, but you need to spend some time checking their skills. We highly recommend hiring designers that work at small companies (about 40–50 people), as they'll cost you less than designers at a big company while you'll have guarantees that they won't disappear. When you choose a designer for your project, you need to consider not only their location but also the size of their company.
Why is app design so expensive?
It isn't easy to create a sophisticated design; it requires a lot of time, energy, and money. Nobody sees what a company owner spends on salaries, rent, tea, coffee, cookies, and many other things. But all of these costs should be covered. That's why mobile app design may seem so expensive.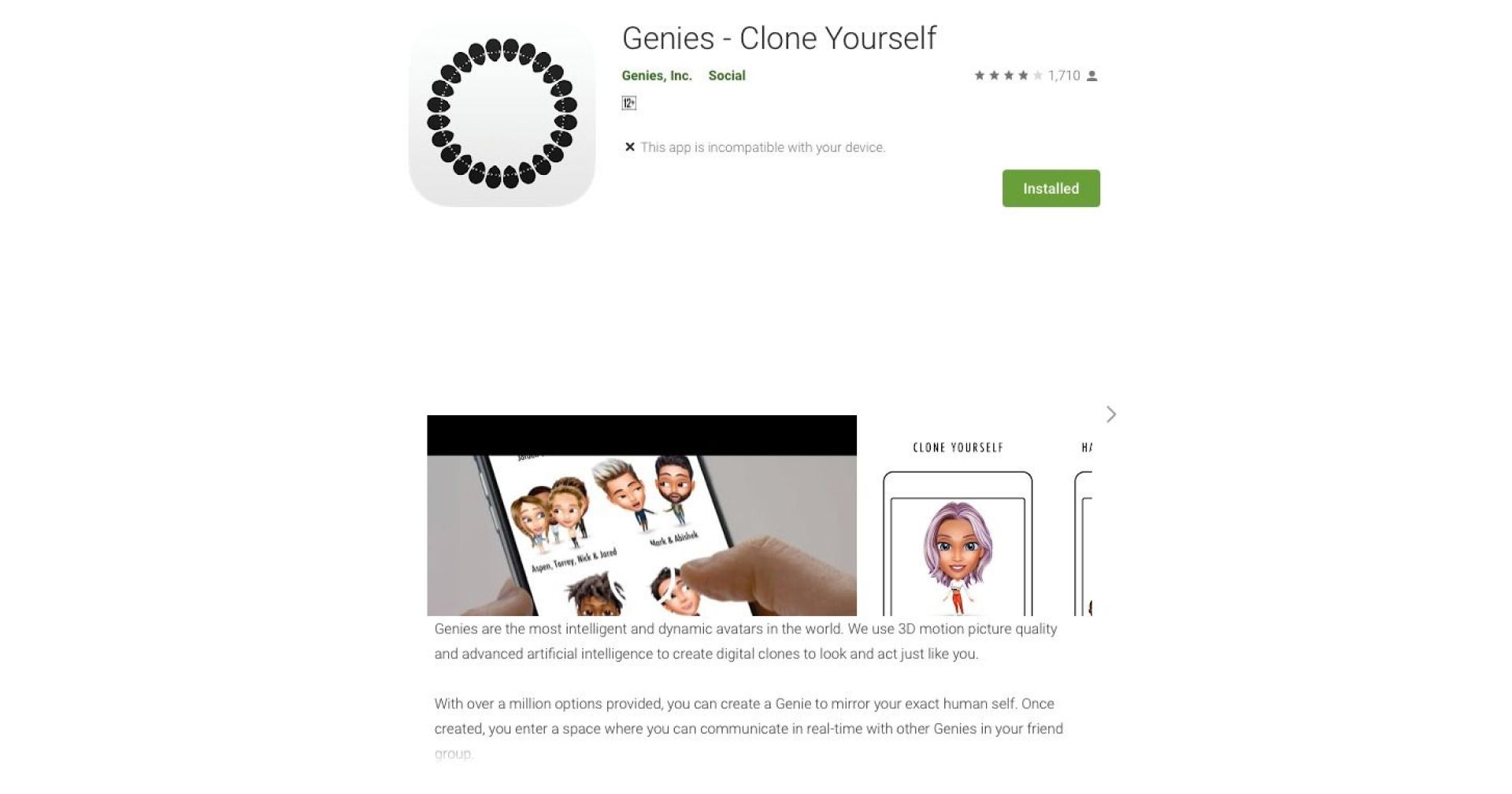 Source: Google Play Store – Page for the Genies app
Look at the human emotions in the Genies app and you'll understand that designers worked really hard to make it. People like sharing great apps with their friends. If they like your app design, this is 90% of your success on the app market. And as you know, a job well done costs good money.
Application design cost and user experience
According to Statista, in 2018, about 6,140 apps were released through the Google Play Store every day. This number is huge, and it shows you that in order to survive on the mobile app market, your app should be competitive. You don't have a second chance! If your app isn't convenient, and easy to interact with, users will uninstall it and start looking for another one!
Invest your money in the UX and you won't regret it. You can receive up to 10,000% ROI just be investing in your app's UX.
Imagine that you gave a person $1 and after some time they gave you back $100. It would be amazing, wouldn't it?
To have a wonderful UX design, you need to hire professional designers. You need to check their portfolio, examples of relevant work, and references. If you have time, you can download other apps your designer has worked on to see whether you like the user interface and whether the apps are convenient for you to use. Take time to look at this UX design flow: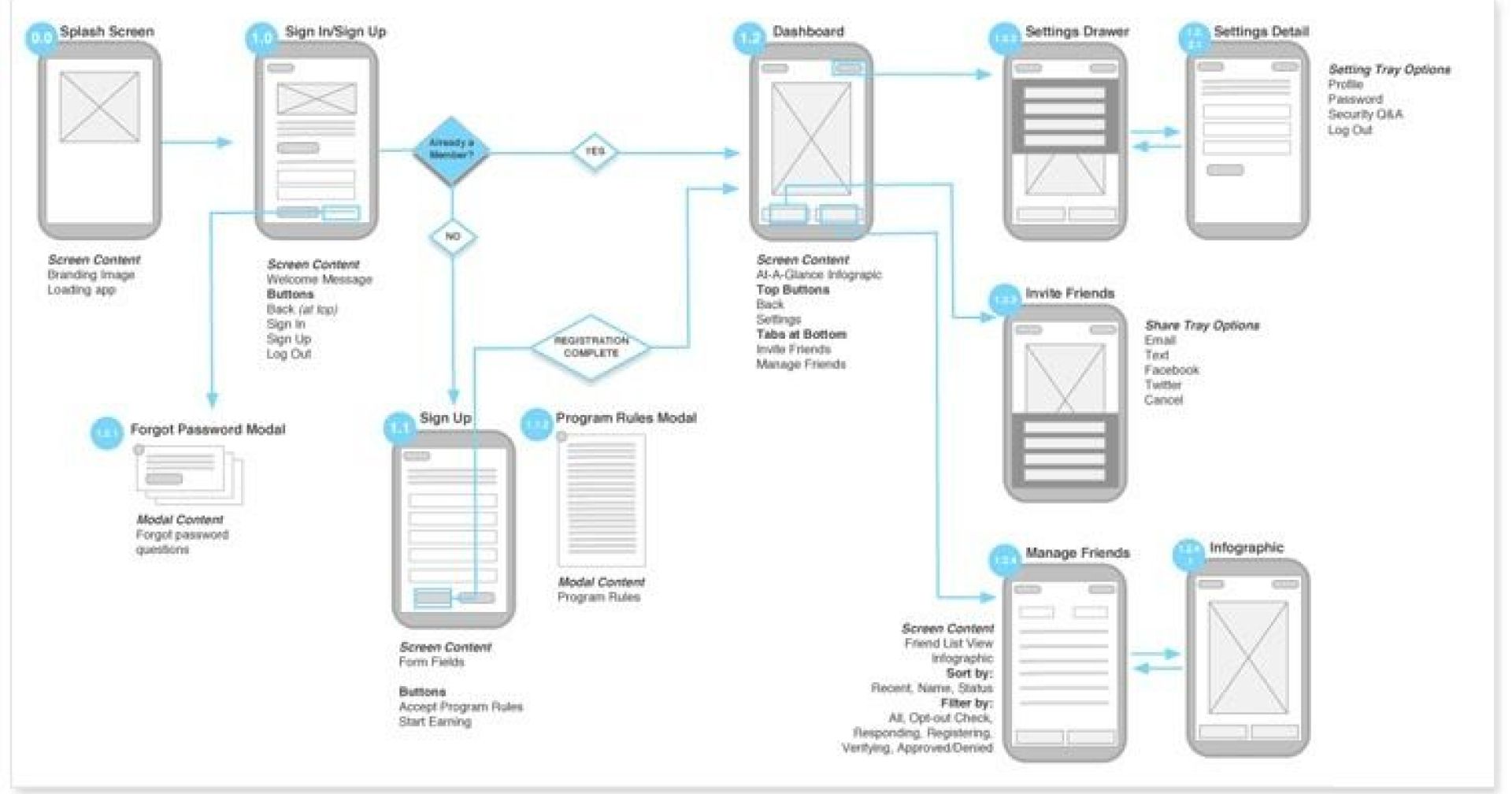 Source: Image of UX design flow
Cost to design a mobile app for Android and iOS
Some companies still create designs and develop mobile apps for Android and iOS separately. If we compare the cost to design an app for Android and iOS, we'll see that it's more expensive to create an iOS design. The reason is simple: the App Store has very strict guidelines that designers must follow, while the Play Store has relatively simple rules.
Android design
In the past, the Play Store was a field of creativity for app designers because there were no rules and no limitations. But in 2015, Google decided to change that, and now to launch an app you need to go through an approval process on the Play Store.
Before you hire a designer for your app, make sure they know the Play Store app guidelines.
Today, there are a large number of Android devices, which makes a designer's work more complicated. To simplify their work, you can choose popular Android phone models and create a design for them.
iOS design
When it comes to iOS design, everything is clear. You just need to follow the App Store guidelines (Human Interface Guidelines) to create a sophisticated app design. It's not a problem to make a design for the latest iPhone models, but if you want to make a design for iPhone 6 and/or iPad, you'll have to pay about 30–40% more. Remember that iOS designs are easy to fix and QA engineers like to test them. What's more, designers find it easy to estimate app design for iOS devices.
Cross-platform app design Unlike most designers, our team creates one flow for Android and iOS devices because we create cross-platform mobile apps. Modern technologies and a professional approach allow us to create smooth mobile app designs while at the same time allowing our clients to save money, as we create one codebase that works well on Android and iOS devices at the same time.
Summing up
We all know that first impressions are the most important and can stay in our memory for many years. That's why it's worth spending money on a sophisticated logo, icon, and app screens. Believe us: You won't have a second chance! Do your best to make your users stay in your app, enjoy interacting with it, and leave a positive review.
A stunning modern design can attract users to your app and increase your return on investment. We highly recommend finding professional designers to create wireframes and a UI/UX design for your app. Still, have questions? Our team of professional designers will gladly answer them.