Want to develop your healthcare mobile app, but do not know how to keep your app development budget? In my article, you will find a lot of useful tips to help you to save your time and money during your healthcare app development.
Most of us know that mobile application development takes a lot of time and money. Though, no everyone realizes that to build a healthcare mobile app is a more difficult task and requires developers with relevant experience. It does not mean mhealth app development processes are different from other apps, but it means developers may deal with some complicated features. In this article we will define these features and the general cost of a healthcare mobile app. What's more, you will find out the advantages of healthcare mobile apps and medical apps future. Are you ready to move forward? Here you go!
5 advantages of healthcare mobile apps
If you are reading this article now, it means you already have some idea of healthcare mobile apps advantages. Though, we would like to show you more health apps pluses in order to inspire you. Here is our list: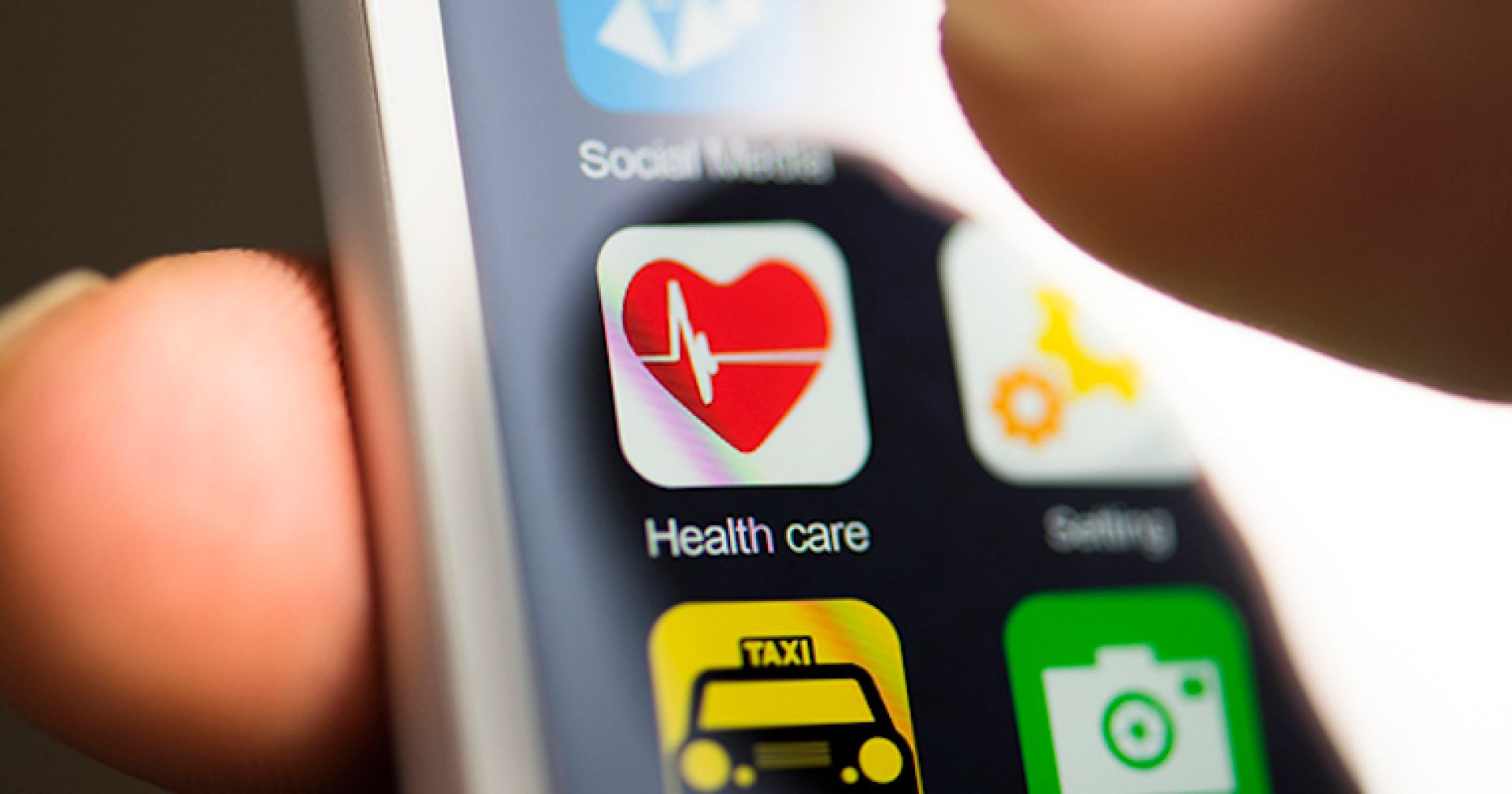 1. Medical apps help the healthcare industry
At least 10 years ago hospitals did not have their websites (not to mention mobile apps!), but now we see that most clinics have their websites and we can find all the necessary information about the hospital via the internet. This made a positive impact on the health industry. Today we have the same situation with healthcare apps. More and more healthcare institutions understand that medical app can help to improve customer service as it is very convenient to communicate with the doctor via the app. Furthermore, it saves your doctors and patients treasures time as mobile apps allow to contact a doctor anytime from anywhere
2. Improve data accessibility
Another advantage that is worthy to mention in our list is data accessibility. Have you ever had a situation when you were waiting for some results from the hospital and you were called to the reception 100 times a day? How did you feel about it?
Medical apps solve this problem as using a medical app allows you to have access to your data 24/7. This means you can check your results even at night without disturbing other people.
3. Convenient
Unlike heavy medical websites, healthcare mobile apps are light and convenient. Significantly, apps keep all your data and in case of urgency you can go to any hospital, and they will know all the necessary information about you ( your blood type, rhesus factor, drug allergies, diseases, etc.) This allows hospitals to react quickly to your needs and do not waste time waiting for this data from another hospital.
In addition, many apps have geolocation. So, this feature allows defining your location and the nearest hospital one. As a result, this can save your life in case of an emergency.
4. Collaboration of startups and medical enterprises
This is another plus of healthcare mobile apps we would like to mention. When IT company develop a product for some healthcare institution, their collaboration does not end at the stage of product release. They continue collaboration as each product needs testing, support, additional features, etc. This is amazing how many people can be involved in one project. However, all companies have their benefits from collaboration. Hospitals have satisfied clients and IT companies have their projects. As a result, both parties have their revenue.
5. Сhange the way people manage their health
We all know that doctors are usually bad at writing and sometimes they can hardly read what they wrote themselves a month ago. The medical application solves this problem. It allows recording all doctor's prescriptions and recommendations to the app. In other words, healthcare apps allow users to engage with their own health and save their time reading their medical history.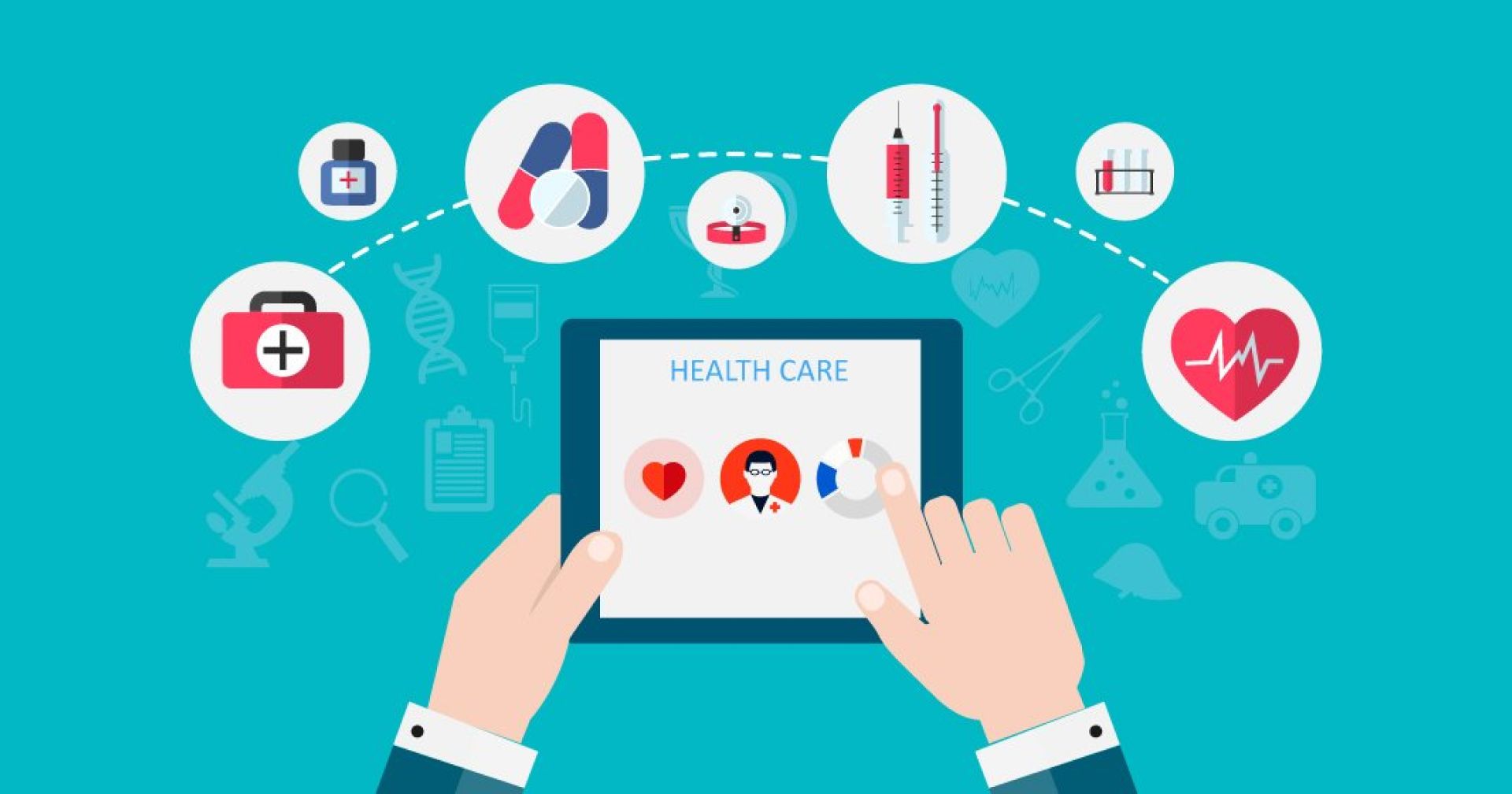 Healthcare apps future
We did our best to tell your about medical mobile app benefits. So, now it is time to think about mhealth apps future.
It is worthy to mention that about 56% of doctors use medical mobile apps to set a diagnosis or make other medical decision. What's more, 36% of health providers claim that they could make the interaction between doctors and patients better via medical mobile apps.
In conclusion, according to the recent research healthcare mobile apps market will have reached $100 billion by 2022.
Health apps categories
Today there are thousands of apps at the market and they all have different functions. There are apps that are made to help people stay active and avoid obesity, there are apps that control blood pressure or level of sugar, there are apps that are made for pregnant women, and many other apps. So, let's have a look at the 5 main app categories that we prepared for you:
Fitness and healthcare mobile apps
This is probably the most popular healthcare app category, as people today are crazy about fitness, running, jogging, following a diet and living a healthy lifestyle. The main goal of this app is to help people regulate their health without doctor's help. Fitness apps can take under control your weight, heartbeat and calorie intake, etc. What's more, such apps allow you to calculate your steps, laps(swimming) and miles ( jogging). In addition, you can receive some useful tips related to your health via push-notifications.
Pregnancy apps
This app is aimed to help pregnant women remember about their appointment. Furthermore, such apps allow the future mother to get a lot of useful information about pregnancy, baby care, motherhood, prenatal and postnatal period.
Chronic care apps
These apps are developed for people with chronic diseases such as blood pressure, diabetes, tumour, cancer, and many others. It is very expensive to stay at the hospital, but with chronic care apps patients can control their health. by themselves. So, such apps help patients save thousands of dollars each day.
Medication Tracking apps
Have you ever forgotten to take your prescribed drugs? Medication Tracking apps solve this problem. It is very important to take drugs in time as it helps patients to recover quicker. You do not need to think about taking your drugs all the time as Tracking apps will remind you about it.
Emergency care apps
And the last but not least app type in our list is emergency care apps. This apps help to save people's life as in case of emergency such apps can determine user's location, nearest hospital, approximate time to the location, doctors that are available at the clinic, etc. Such apps are very useful things especially for people with some chronic diseases.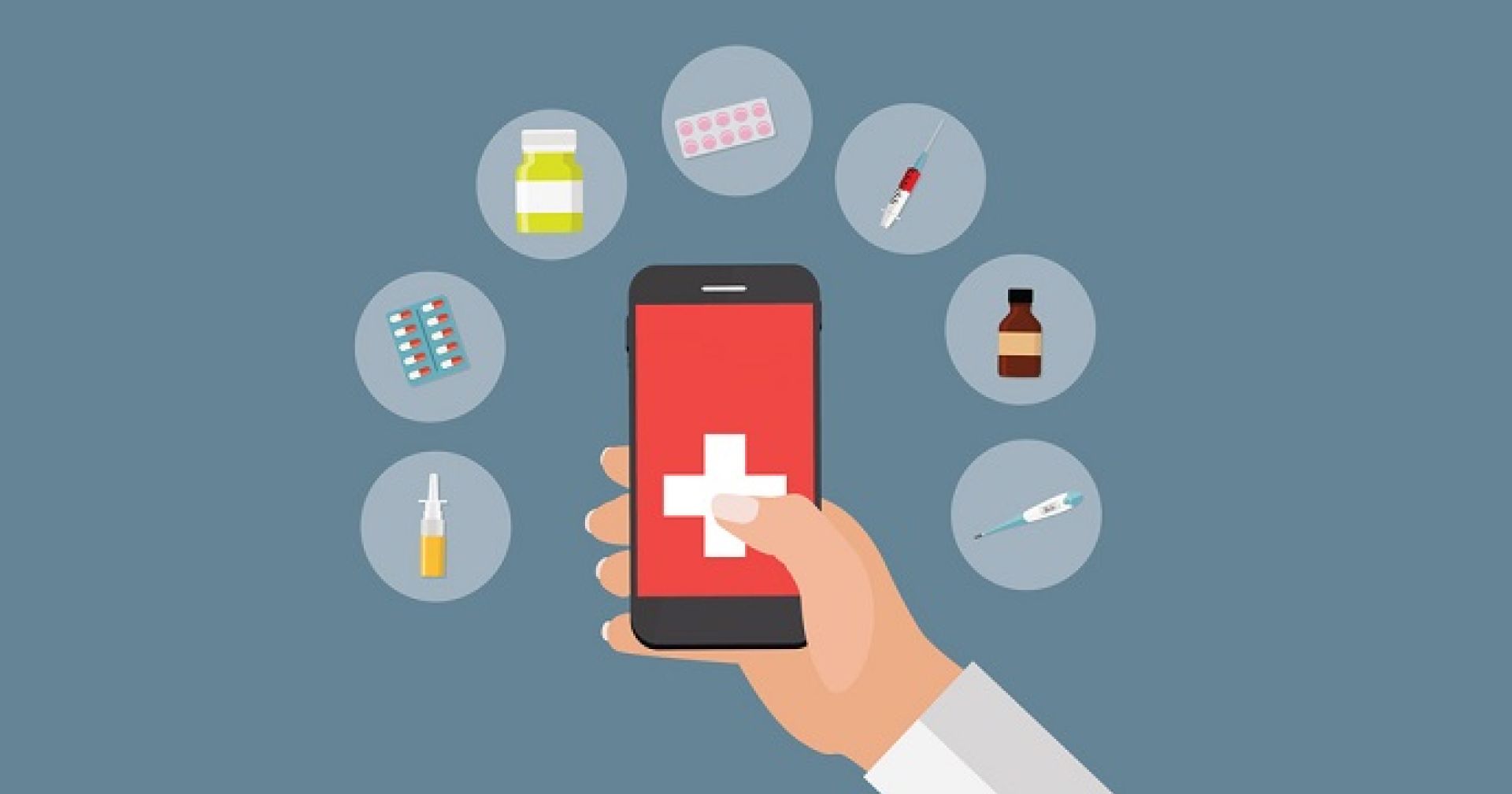 This is not a full list of healthcare apps, but we tried to give you a list of the most popular medical app among users. Though, people who work at the hospital may claim that they use other apps such as hospital staff management apps, patient database management apps, hospital asset management app, and many others.
How much does it cost to build a healthcare app?
We know that you were waiting for this and at last, we came to a cherry on our pie. So, it is time to talk about the cost to build a healthcare mobile app.
There are many different opinions about this question. Some experts may say that average healthcare app will cost you about $425, 000, while others may claim it is too much and there are many ways to build an app for $55,000-$75,000. Where is the truth? Let's find it out!
There are a few main factors that influence healthcare app cost such as:
Number and complexity of app features.
If you want a simple tablet app, it will take fewer developers' hours and as a result, you will have to pay less money for your app. On the other hand, if you are planning to make an app with many difficult features, it can cost you an arm and a leg.
Platforms
You can build your app on Android or iOS only, and this will cost you less money than to build an application on two platforms. However, it is worthy to mention Xamarin technology that allows building one sophisticated code that will work well on Android, iOS and even Window Phone. Our team of professional Xamarin developers will gladly answer all your question regarding this technology.
Country of developer
Today many business owners consider outsourcing as a way to cut their expenses and finish their projects in time. And it works! If you have never tried working with outsourcing companies, it is time to take a chance.
You may be wondering: "What are the benefits of work with outsourcing companies?"
First of all, this is all about money. When you work with some American company, the average developer's hour will cost you about $75-150, while one developer hour in Ukraine is $35-45 or less. This means you can develop the same quality app for less money.
Ukrainian developers have a good level of English and European lifestyle, so it will be comfortable for you to communicate and work with them.
We are working with foreign companies for many years and all our clients are satisfied with our products and recommend us to their friends and business partners.
Read also: How to manage an outsourcing development team
Size of the company
Mine be you already know that all developers are divided into three categories: big agencies, small agencies, and freelancers. So, if you have a big project with some complicated features and your money is not a problem for you, it is a good idea to start your healthcare mobile app development with a large agency.
Though, if you have a low budget and don't have any ambitions about your project, it is worthy to ask small agencies for help. Such agencies have a team of professional developers and they will do their best to help you, but it will cost you less than the same project development with large agencies.
And the last category is freelancers. It is not very easy to find a good freelancer. One can be very lazy or not able to organize his working day, another can lack of experience or commitment, etc. If you found a good freelancer, you are lucky as you can solve your project problems for less money.
Business plan
If you have already made a business plan for your business, you know the goal you plan to reach. Though, in order to reach this goal your healthcare mobile app needs to have some functionality.
For example, to develop an app with in-app purchases will take more developer hours than to develop an app without this function.
There are many different strategies and models that can help you to bring money to your project such as freemium, crowdfunding, in-app currency, sponsorships, subscription model, etc. So, choosing a business plan for your healthcare mobile app remember to calculate all the expenses related to app features' development.
Design
What do you look at when you open a mobile app? You are absolutely right! Like many other users, you look at app design. While a sophisticated user interface can attract users and make them come back to the app, again and again, badly-made UI can kill your users' desire even to download your app.
So, even if you have a strict budget, it is worthy to hire a good design and spend some money on your app look. However, don't forget to add design expenses to your general app development cost.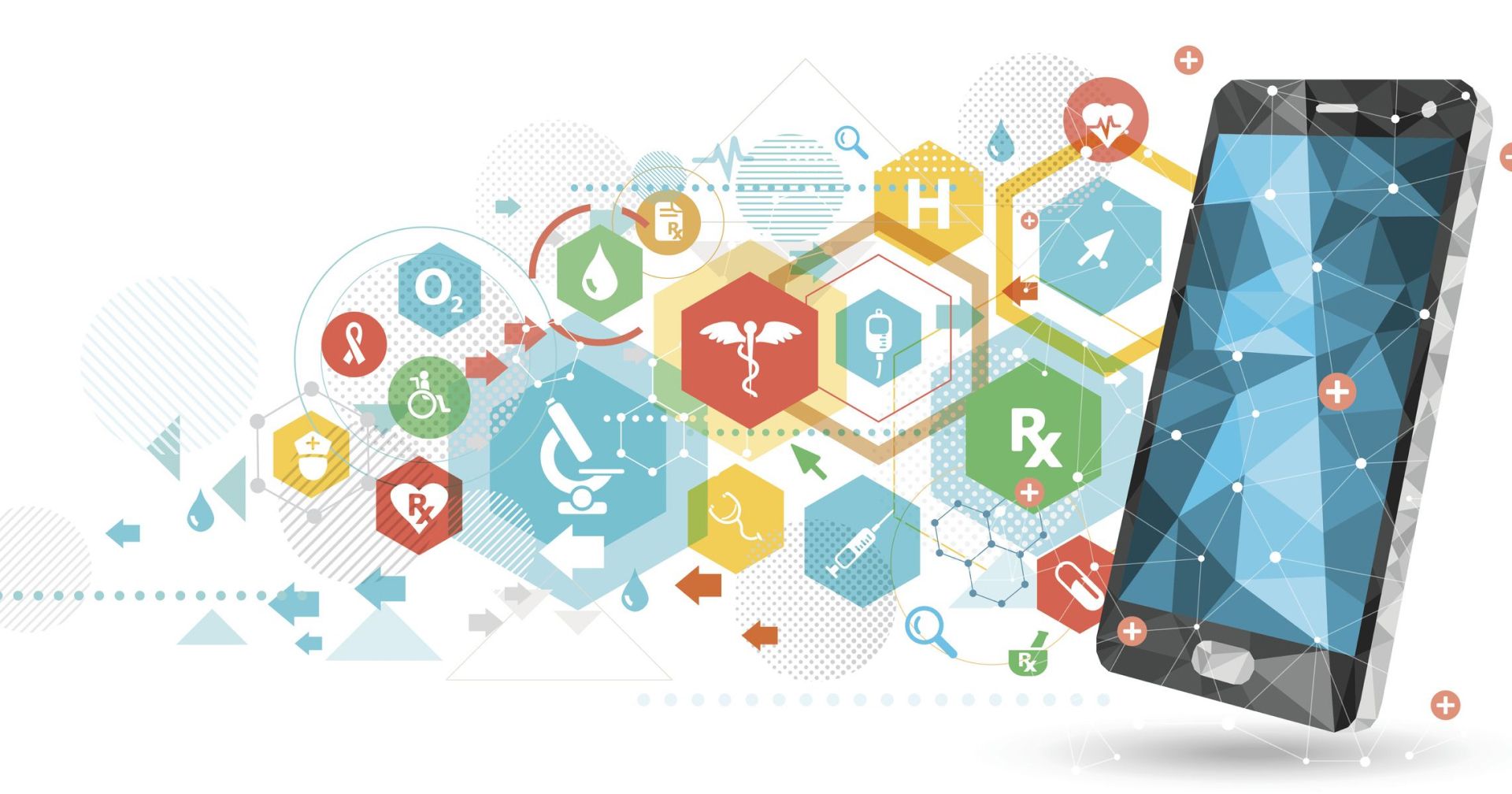 Sum up We hope after reading this article you have a complete picture in your head about healthcare mobile apps in general and the cost of building a mhealth app in particular.
Modern technologies make our life easier. Healthcare mobile app is a wonderful solution for people who want to take care about their health as apps make communication between doctor and patient much easier. Moreover, doctors have the opportunity to help more patients and spend less time for this. There are many other medication app benefits that make them very popular around the world and this popularity is growing with each day.
All things considered, it would be nice to mention that you can develop a simple healthcare mobile app for $55,000-$75,000 if you hire Ukrainian developers. We could talk for ages about healthcare development cost, but we value your time.
So, if you are really interested in medical app development, do not hesitate to contact us and ask us any questions that come up in your mind. Good luck!