Want to launch an eCommerce shop and to expand it later?
Still think what is better for your eCommerce store development, platforms or building custom development?
In this guide, I will show you the difference between Shopify, Woocomerce and custom development, and help you to choose the most suitable development way for your eCommerce store. Stay tuned!
What is Shopify?
Shopify is an online service that allows you to build an eCommerce store by yourself. Here is a list of Shopify benefits you need to know:
You do not need a developer's help or skills to build a store with Shopify as this service is very easy to use.
With Shopify, you will be able to sell digital as well as physical goods, services and dropships
You can use Shopify online and offline as well
Choose a design for your store (more than 100 designs!)
You can get your customer subdomain for free
There is 24/7 support
You can get started in minutes and begin serving your customers
Shopify can handle a big bunch of product ( from 1 to 1000 items)
You do not have to worry about hosting, security and caching
However, there are some Shopify tool disadvantages:
You need to pay from $9-179 per month
Shopify is a great solution for business owners who do not have a ready-made website. So, if you do not have any coding skills or do not want to hire professional developers or designers to help you with a website, Shopify will work well for you. With Shopify eCommerce platform you do not need any help as you can develop and design your website by yourself. You can choose the most suitable design for your eCommerce store from about 100 various templates.
You can even compare Shopify with IKEA. Let's imagine you need a table. You go to IKEA, but a table and then assemble it at home. The same with a website. If you do not have a website, you can choose Shopify design and build a website for you easily and in a short period of time.
What is Woocommerce?
Woocommerce is a free eCommerce plugin. It allows business owners as well as developers to take complete control over the website. Today, Woocommerce powers about 30% of all online stores and it means it is the most popular eCommerce platform in the world.
There are many Woocommerce advantages such as:
You can sell both physical and digital goods
You can sell goods of different shapes and sizes, offer product variations, and instant downloads to shoppers
You can offer your clients membership, bookings, and discounts
You can offer free shipping, drop shipping or flat rate shipping
Ability to accept major credit cards, Stripe, Amazon Payments, and Authorize.net
You can control your taxes, customer accounts, stock level and many other aspects of your business
You can change your website design and switch settings
You should not worry as your data belongs to you
What to look for in your eCommerce platform?
When you look for eCommerce platform, you need to check the most important factors that will influence your online business. Here you go:
You need to know what price you should pay to start your online store.
If you are not a developer, your eCommerce platform should be easy to use.
Payment methods of your platform
Different users can have different payment systems and credit cards. Your platform should support major payment systems and credit cards
When your online business is growing, your platform should be ready for it.
You should have any difficulties with services and third-party tools integration.
Shopify vs Woocommerce
There are many other things that can have an impact on your business such as shipping, taxes, invoicing and inventory management. In this guide we will show you the key difference between Shopify and Woocommerce in order to help you to choose the most suitable platform for your business needs.
###Costs
Shopify costs (table!)
As you can see on the picture, Shopify will cost you $29 per month for basic, $79 per month for growing business and $299 for Advanced Shopify plan. All three plans include domain name, web hosting, and SSL certificate.
You can use the Shopify Payments solution and it will cost you 2.9% +30 cents per transaction, or you can integrate your online store with third-party payment systems and you will pay 2% for all transactions. However, if you use the Advanced Shopify plan, you will pay only 0,5% per one transaction.
Woocommerce costs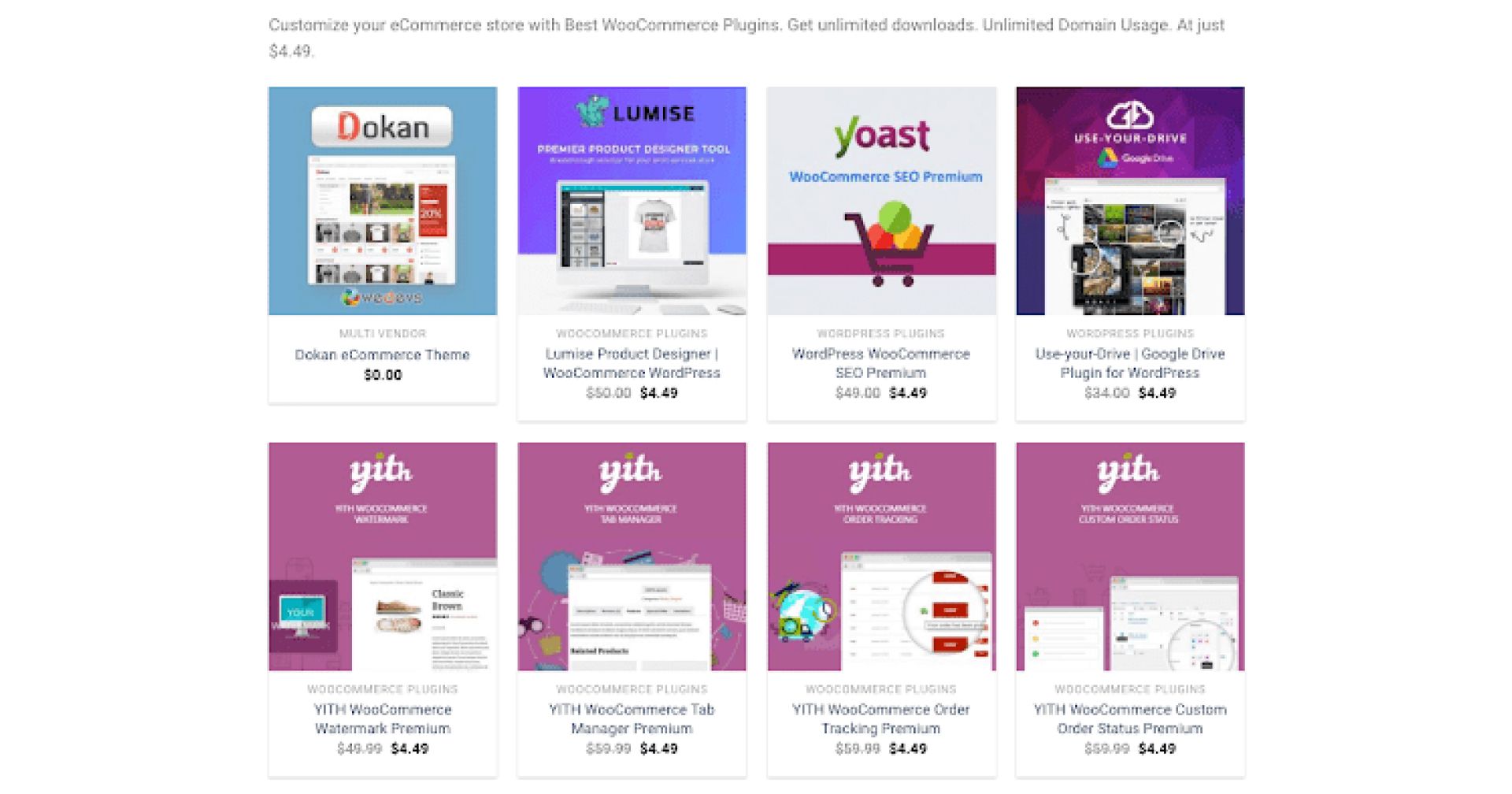 Woocommerce plugin will cost you about $4, 49 per month, though domain name, web hosting and SSL certificate is not included. SSL certificate will cost you about $69, 99, the domain name will cost you $14, 99, and web hosting will cost you about $7, 99 per month. You do not need to pay change for each transaction and this is a nice Woocommerce advantage. So, you can see that Woocommerce is cheaper eCommerce platform than Shopify. Woocommerce definitely wins in this battle.
Usage
Nobody likes to spend hours and days in front of the screen without visible results. That's why business owners who know nothing about website development as well as professional developers and designers, like to deal with simple eCommerce platforms and tools. Let's have a deep look at Shopify and Woocommerce usage and find out which tool is easier to use.
Shopify
As we have mentioned earlier, Shopify is easy to operate. You even do not need to download it. You can easily download pictures you like into your website page, as Shopify has drag and drop interface.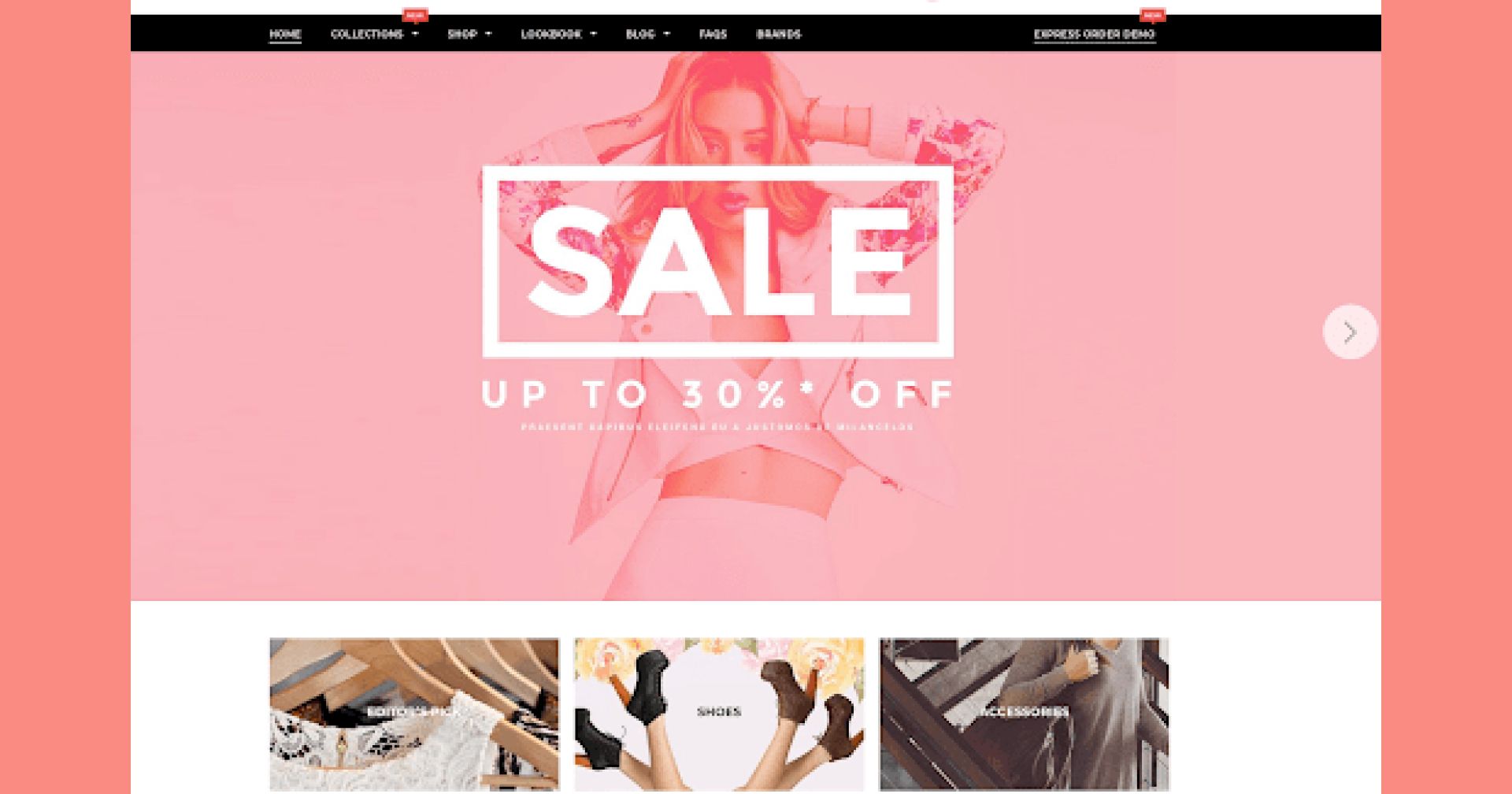 When you need some help with adding goods or customization, Shopify support will gladly help you with these issues. What's more, you can manage sales, goods, and inventory inside the platform easily.
If you want to make your own design, you can't do it with Shopify but most business owners enjoy the variety of designs Shopify offers its users.
Woocommerce
Unlike Shopify, Woocommerce is more difficult to use. You need to install it and keep backups, you need to care about website security and manage updates. If you don't know how to do all these tasks, you can integrate Woocommerce with some plugins and they will do all the dirty job for you automating these tasks.
There are 55, 000 Wordpress plugins you can use with Woocommerce and it helps you with your website customization. Unlike Shopify, Woocommerce does not have a drag and drop interface. You can use Beaver Builder to help with this functionality, but it is not free and you need to be ready to spend extra dollars.
You need to manage your website manually and integrate your website with the Stripe or other payment services. So, you can see that Woocommerce is more complicated service than Shopify.
Shopify is easier to use than Woocommerce.
Payment method of your platform
The more payment methods you have to pay for your goods or services, the more clients you can have. That's why let's check whether Shopify can overcome Woocommerce in this battle.
Shopify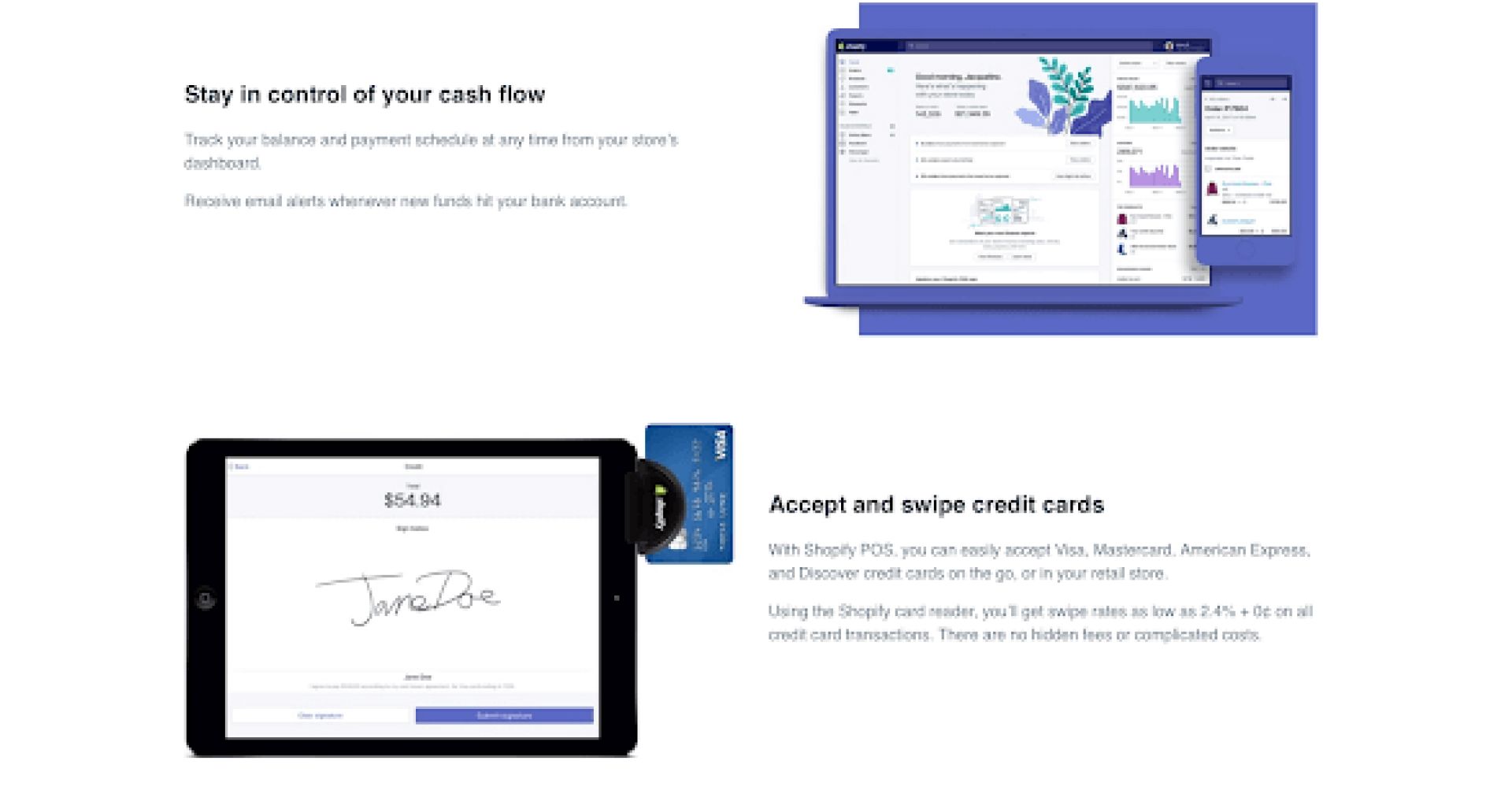 Shopify allows clients to pay via Mastercard, American Express, or use Shopify Payments.
The biggest downside is that Shopify charges 2% more fees when you make transaction through third-party payments gateways. If you have Advanced Shopify Plan, you pay only 0,5% fee, but this plan will cost you $299 per month. For basic plan users credit card rate is 2.9% +30c. If you have another plan, it is lower. It is better to use Shopify Payments as you have only flat card fees.
Woocommerce
When you use Woocommerce for your online store development, you need to integrate a payment system to your website. It can be PayPal, Stripe, Amazon Pay, PayFast, Square, and other popular and less popular payment services.
The main Woocommerce benefit is that you do not need to pay a fee on your store transactions, only you bank or payment gateway fee. You can reduce your expenses with Woocommerce if you want to have a merchant account and a third-party gateway. Shopify is a perfect solution for small business, as you can easily use Shopify Payments and do not worry about payment system integration.
We can say that Shopify and Woocommerce are equal in this battle. Here is a tie.
Integration
Talking about integration you may say that you do not need it. Compare your platform with a house. You bought a house and it is nice and cosy, but you do not have a sofa in a living room. What will you do? You will go and buy a sofa, won't you? The same about the platform. You may need analytics tools, email marketing software, lead generation and other third-party services, and you should have the possibility to integrate them into your platform.
Shopify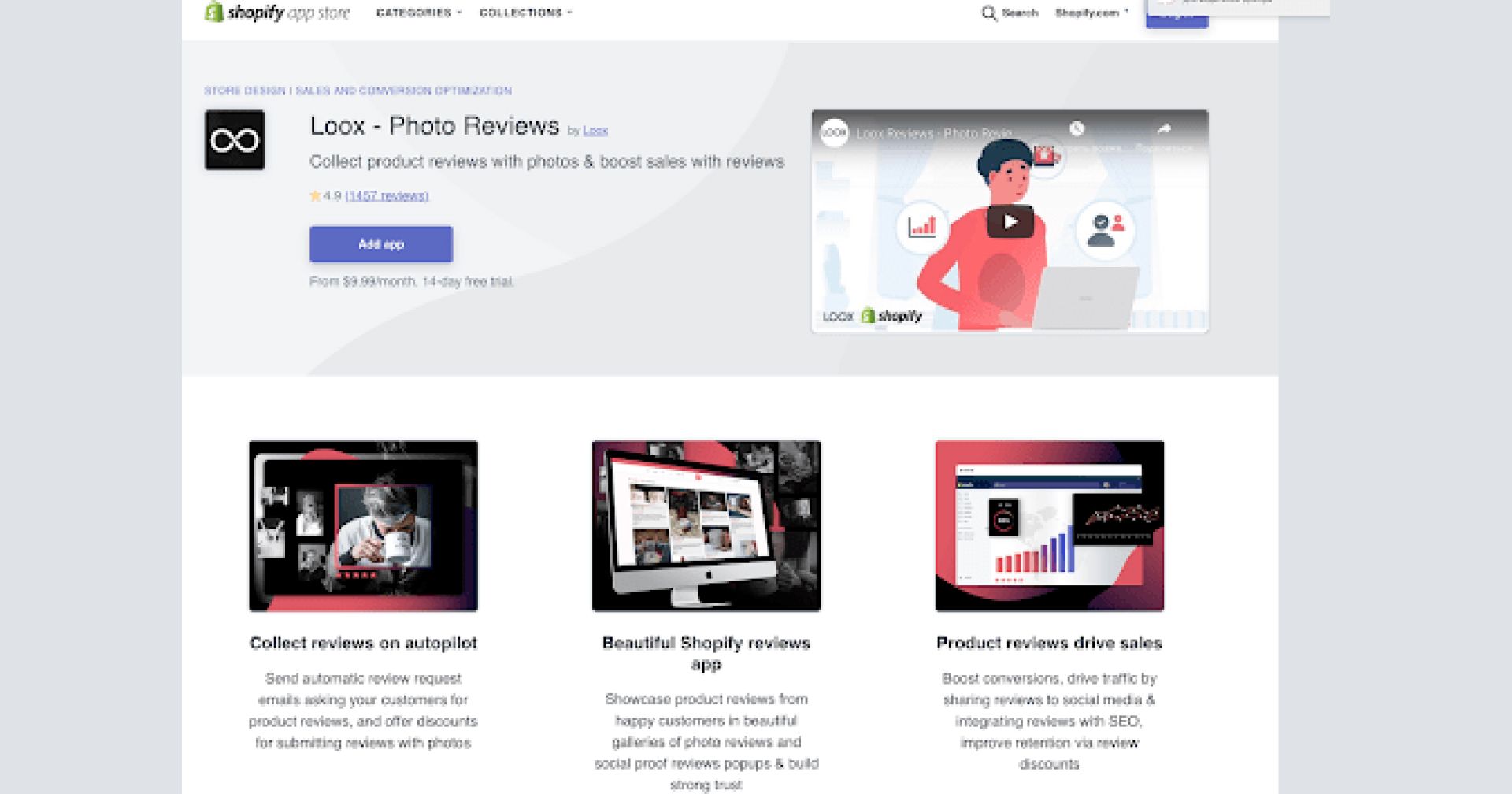 We can say that Shopify and Woocommerce are equal in this battle. Here is a tie.
To add features to your store, go to Shopify App Store, and you will find a lot of free and paid third-party services. There are many categories you can choose from like store design, marketing, sales and conversion, orders and shipping, etc. You can easily find the tools that you need and integrate it to your online store.
Woocommerce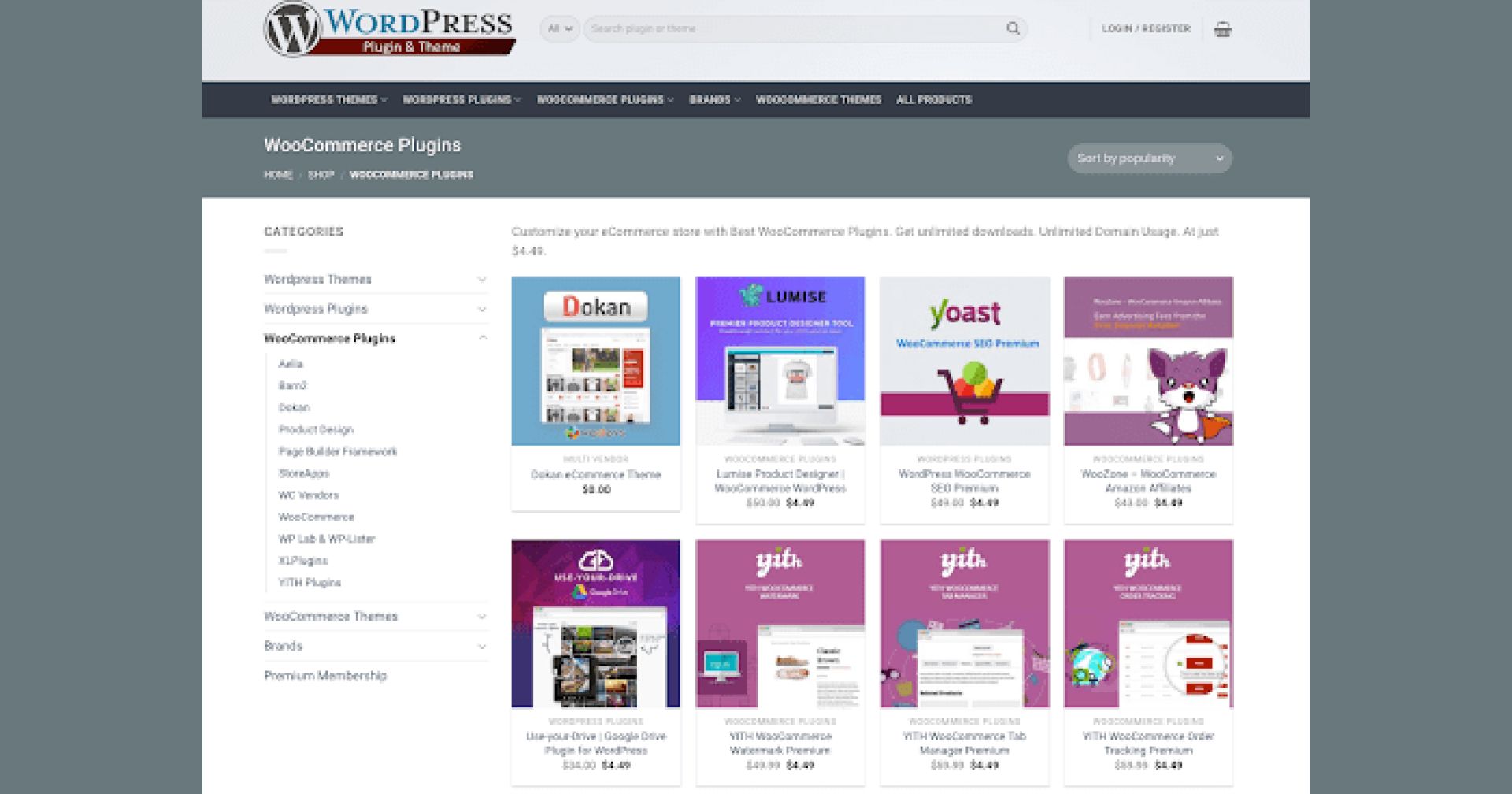 Image of Woocommerce add-ons and integrations
The number of Woocommerce plugins is equal to the number of WordPress plugins and themes. It is about 55, 000 free plugins and many more paid plugins.
There admin tools, advertising, backup, calendars and much more that you can use to make your online store more complete. The price for Woocommerce tools starts at $4,49 per month.
Comparing Shopify and Woocommerce, we can say that Shopify can be difficult to deal with. We had a work experience with both platforms, and we everything was clear and easy with Woocommerce plugins, while Shopify was difficult to customize.
In this battle, Woocommerce is definitely the champion.
Scalability
It is essential to think big when you are at the very beginning of your business development. Today you have twenty clients, but tomorrow you can have thousands of users on your website. Your online store should be ready to handle a large number of visitors and orders. Let's compare the scalability of both platforms.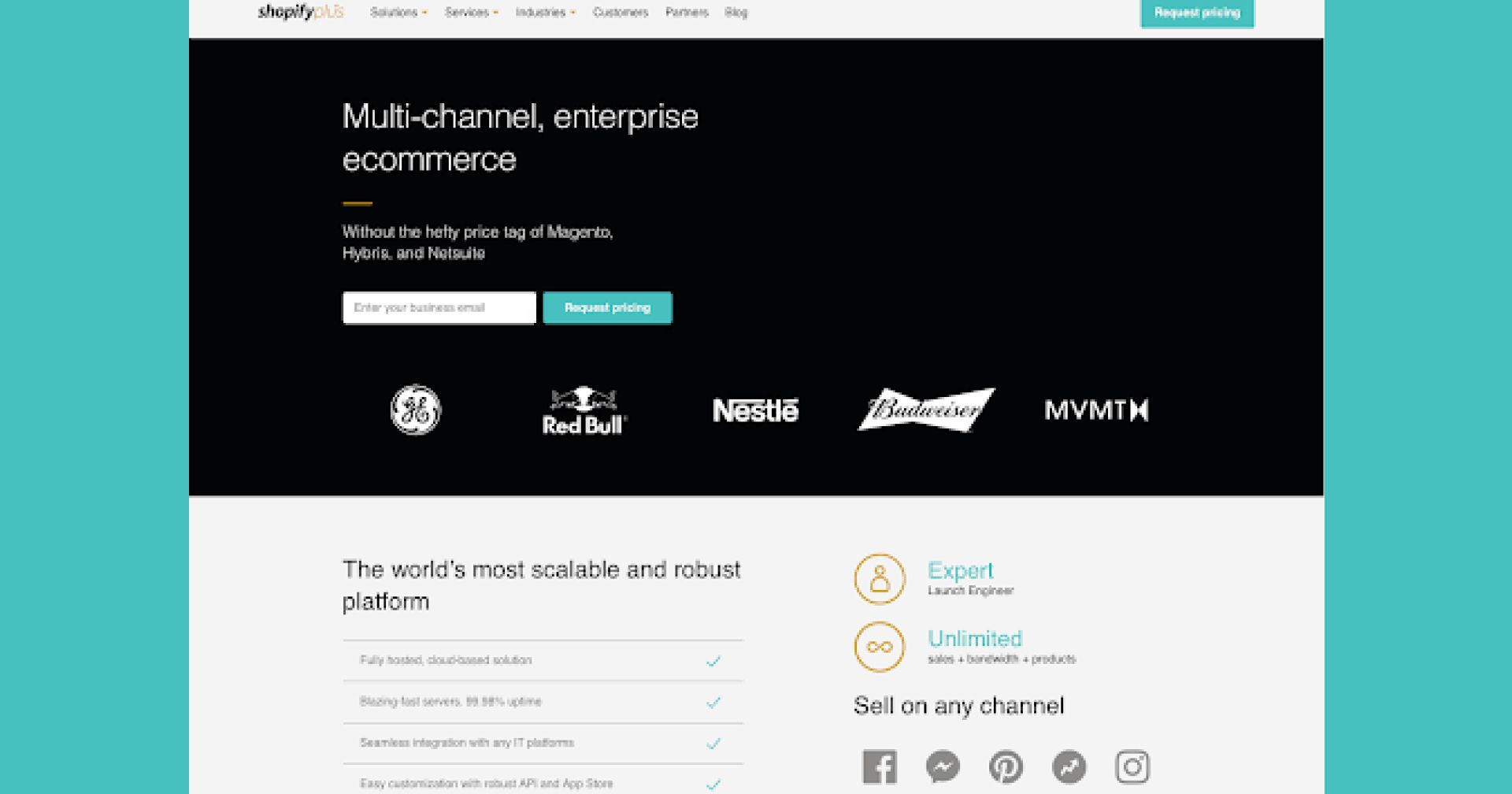 You can start a small online store on Shopify and take a plan that will cost you less. When you see that your business is growing, you can upgrade your Shopify plan and keep using it without any issues. You do not need to worry about backups, updates, and security because Shopify will take care about it. This will save you a lot of time and money that you would spend on developers.
Woocommerce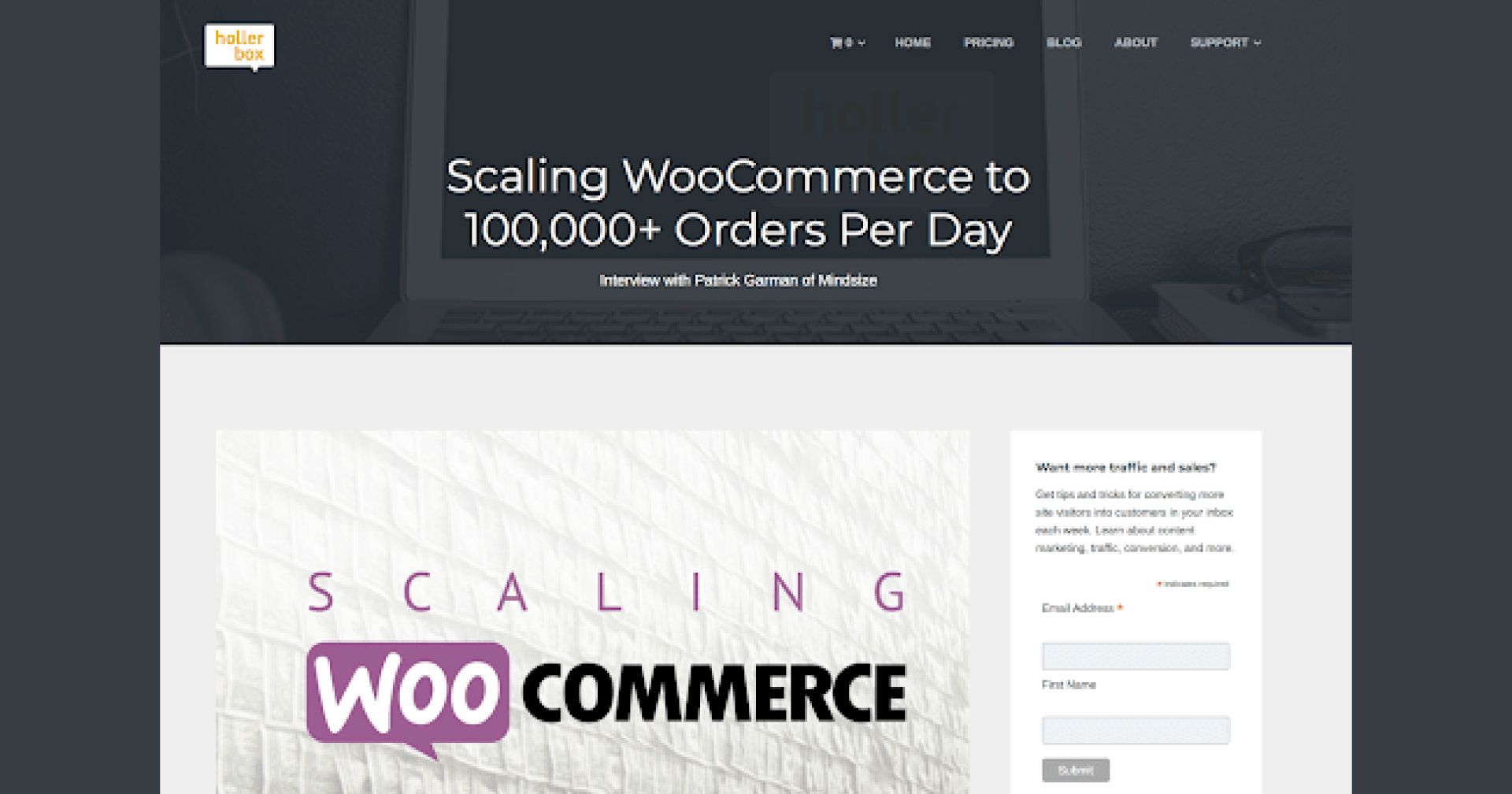 Unlike Shopify, Woocommerce is a self-hosted platform. It means you have to solve all the backups, updates and security issues by yourself. You can hire developers to help you to deal with it or pay for WP engine, Wordpress hosting or Liquid Web. Still, it requires a lot of time and money and many business owners prefer to use platforms that provide a ready-made solution for them.
You can see that Shopify wins in this battle.
Support It is very essential to get help when you really need it. That's why we decided to compare Shopify and Woocommerce support systems.
Shopify
You can get Shopify support 24/7. You can chat, email, phone and even Tweet them and you will get your answer. For smart developers, Shopify provides video tutorials, documentation, knowledge base, forums, etc.
If you need some help to integrate third-party solutions, you can hire Shopify Experts. However, Shopify support team will not answer your questions regarding third-party tools.
Woocommerce
Unlike Shopify, Woocommerce is a self-hosted platform. You can get support only when you have issues with your server. But you can't rely on Woocommerce support if you have questions regarding themes.
You can hire developers to help you with these issues or ask a question on a forum.
Here you can see that Shopify wins in this battle as well.
Advantages of building an eCommerce website from scratch
Now it is time to look at the list of benefits you can have if you make a decision to build a website from scratch.
You can control your online store
It is a great feeling when you know you can control everything, isn't it? Building an eCommerce website from scratch can give you this awesome feeling. You can add features that you like to your website, choose the best technology, programming language, framework, plugin, and other things. You can create your brand and change the design of your brand anytime. Building a website from scratch means you implement all your dreams and vision, and not just use someone's ready-made template. It is a paradise on earth for a creative business owner!
You can optimize the customer journey
You can add features to your website to control every time when a customer comes into your website. You can add special pop-ups that will your customer questions or provide any other things that will satisfy your customers. It is definitely easier to do it with custom website development.
You can automate your business
People can make errors and business process automation can help you to reduce the number of mistakes. For example, you can use listing software to automate listing management. It is great to have help when you deal with complex eCommerce operations.
You can SEO optimize your website
A professional marketing expert will tell you that it is much easier to SEO optimize a website that was built from scratch. Why? Because developers should know the website code in order to optimize it for search engines. SEO optimization is a key of successful eCommerce store as it makes your website popular among internet users.
Direct access to customers
Another benefit of a custom-built online store is better targeting. You can keep in touch with your clients without any intermediary. You can easily start a loyalty program for your repeat buyers and as you know this always increases purchases.
No commissions
You don't need to pay fees when you build a website from scratch. This is such a great bonus because you can save your money and gain more.
Marketing tools
There are many marketing tools you can use to promote your website. Furthermore, you can attract visitors to your website through video and infomercials.
Unique design
Custom development gives you more possibilities to create a unique design. Your bright sophisticated design can attract visitors and if enjoy UX part of the website, they can become your clients. Make sure you have easy navigation and fast sign up as these are the first steps to success of your online business.
Scalability
This is another great advantage of your own website. While platform-based websites may freeze during a seasonal holiday, your custom-build website will work nicely. You can add more products to your website, improve the UI/UX design of the website and use a stronger server for your website operations. People do not like to wait, so if your website works faster than a website of competitors, you will gain more loyal customers.
Disadvantages of building an eCommerce website from scratch
We have talked about the advantages of building a website from scratch, and now let's discuss its drawbacks.
Takes a lot of time
A ready-made platform is easy to use and all you need is to choose a template with a specific design, and you do not have any difficulties with setting up hosting, choosing colors or creating website content. Creating your own website means you need to take time to discuss technologies, design, hosting, servers and other difficult questions with your team of developers and designers.
Costly process
It can be more expensive to develop your own website from scratch than you build it with the help of eCommerce platform. You probably know that one developer hour can cost you from $15 to $60. It can cost you an arm and a leg. That's why more business owners hire outsource development team to reduce their costs.
Challenging to market a website
When you build a website from scratch, you do not have any customers at the beginning and you need to work hard to attract visitors to your website. That's why business owners hire marketing experts to promote their website. We have a strong marketing department with digital and SEO experts who would be very glad to attract the target audience to your website.
Shopify vs Woocommerce vs building custom development for eCommerce from scratch
Now you have got a lot of information about building a website with an e-commerce platform and custom development from scratch. You may have a question: What is better? It is a very nice question and to answer it we decided to build a table.
As you can see in this table, building a website from scratch wins in this battle. So, if you want to create a website that will bring you revenue and money it not the issue, follow our advice and start building a website for your online store today!
Summing up
To build a website from scratch or to use an eCommerce platform, what is better? We hope after reading this article this is not a question for you. If you have a great business idea but do not know where to start, contact us and we will help you to implement your brightest ideas developing your first eCommerce MVP ( minimum viable product). Headworks team of developers, designers, and marketing experts are always there for you!