Are you tired and worn out of your work? Do you need a helper? In my entrepreneur's guide of outsourcing app development, you will find a lot of useful tips to optimize your business processes. This will allow you to save your money, time and energy! Furthermore, I will tell you how to hire an outsourcing team for your projects without losing quality. So, what are you waiting for? Let's explore!
Business owners are always responsible for many things in their business. They can hire and fire staff, buy necessary goods for office or production, deal with bookkeeping and even promote their company's website. However, this can't last for many years and even the healthier and most active person will worn out and feel stress. This is when they start thinking about efficient and rational solutions. And guess what is the name of this solution? You are right! It is outsourcing.
To outsource or not outsource? There is a question…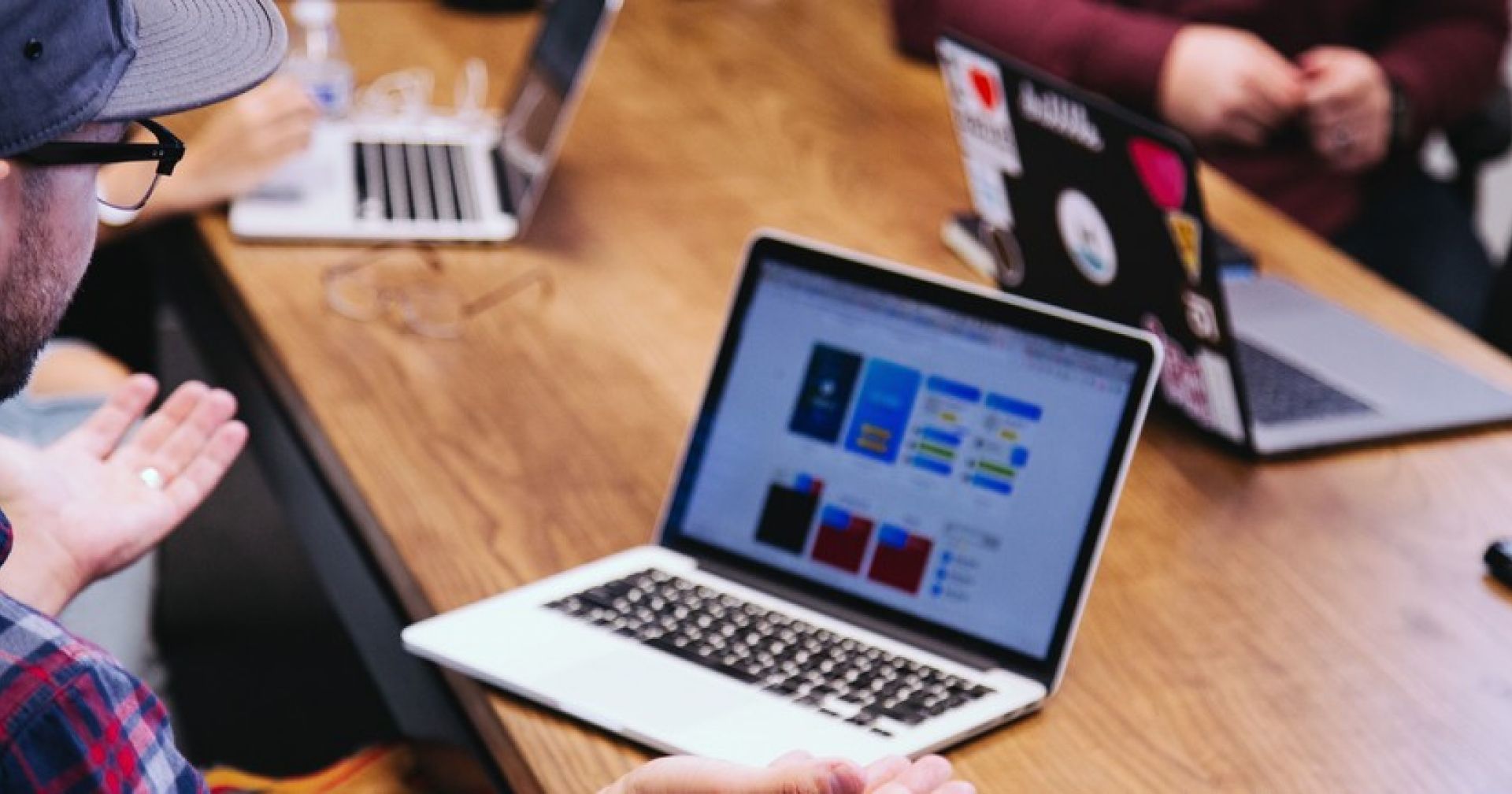 Image of an entrepreneur
Thinking about outsourcing, you can see only its positive sides. However, you need to see the whole picture to understand whether you need it and make the right decision. That's why I decided to share with you the outsourcing app development advantages and disadvantages. Here you go:
1. You can concentrate on your app idea
The main advantage of outsourcing is that it allows your team to concentrate on the main idea of your product or service while your outsourcing team deals with the technical part.
2. Save your time
The next outsourcing benefit is time. It is much quicker to have a team of developers to do your job than trying to do everything by yourself. Moreover, the developers deal with the same tasks every day and they will do it quicker than you.
3. Save your money
You don't have to hire HRs, recruiters, cleaning manager, and other extra staff, you do not have to pay for office rent and other expenses. When the project is done, you can enjoy your app and forget about your outsourcing team.
4. Lower costs
You can hire high-quality developers from Ukraine, Russia, India and other countries much cheaper than in your own country. If in the USA a professional developer earns about $120,000 per year and more, in Ukraine the average developer salary is about $18k per year.
Along with the advantages of hiring an outsourcing development team comes disadvantages such as:
Time difference
This is not a secret that when you hire an outsourcing team, you need to define the time difference between your and your development team. This will allow you to plan meeting time more carefully and effectively.
Logistical issues
You can't work with your outsourcing team in one building, you can only organize Skype calls, Facetime calls, Viber calls, etc. When you have some internet connection issues to chat with your development team can be quite challenging.
Problems with commitment
Not every developer that works remotely has only one project to work on. I would rather say most developers have 2 or more projects and it is good as it shows they are professionals and are in demand. Though, it may negatively influence your project as your outsource developer would not have enough time to develop your product in time.
What things should I outsource?
Before you start searching your outsourcing app development team, you need to have a clear vision of what things you want to outsource and what can you do by yourself. Here are some tips that will help you to deal with this task.
Find out your needs and burning tasks.
First, out your tasks into the calendar, Jira or any other system and start implementing these tasks. After some time you will see that most of the tasks you have done first are the tasks you are good at, while your least favorite tasks will be still at the same place or will move slower.
I believe everyone should do his job otherwise the efficiency will decline. So, if you are good at app design but bad at coding, keep making your creative and sophisticated design and let the professionals do their job. This will not only speed up all the processes but also enhance the quality of your project.
Common outsourcing risks
Now you know what things you would like to outsource and you can make a list of these tasks. Remember, if you start to outsource everything, your product may lose its uniqueness and your competitors will overcome you! To avoid this sad ending, you need to work hard and keep the core idea of your brand.
This is not a secret that some famous writer hires ghostwriters to write books for them. But the crowd still like these books, because the author adds some specific details and keep the main idea of the book. The same with your business. Try to keep the balance between the outsourcing team and the local team in order not to lose the main charm of your product.
Now I will tell you about the four main mistakes entrepreneurs make while hiring outsource app development team:
1. Hire the first development team
Even if you are in a hurry and you need to start your app development as soon as possible, you should not make very quick decisions. The best tip I can give you is a very old "Sleep on it" piece of advice.
2. Measure progress very often
This is a bad idea to check your progress every minute and even every day. Give your outsource development team some time to deal with the project. When developers spend too much time on estimation, they do not have enough time to do their job.
It does not mean you can't ask about the progress at all, but it is not ok to ask about it very often, because it will raise tension between you and your team. And don't want it, do you?
3. Spending too much time
The main advantage of hiring an outsourcing team is saving your time. It is important to remember this when you try to control every single detail of your project. Trust your developers more and allow them to do their job.
You have a great app idea to bring you profit, and your developers know how to implement your ideas into life. Do not still their job and let them use their approach to solving the task because they have more experience and will do it in a better way.
4. Hiring an inexperienced developer
Before hiring your outsourcing app developer or development team you need to ask yourself several questions such as:
Do I want one developer or a development team?

Do I need a junior, the middle or senior development team for my project?

What questions will I ask my developers at the interview?

What experience does my outsource team have?

How will I evaluate my outsource development team?
To launch your project on time and according to your budget, you need to hire the right developers. You need to understand that senior developers can cost you an arm and a leg, and sometimes a good middle developer can do the same job much cheaper and you will be satisfied.
It's essential to provide all the necessary information about the product to your development team and all the necessary equipment. For example, you hire QA engineers and want to develop an app for IphoneX, if they do not have this phone you need to buy it. However, many IT companies have a set of mobile devices to test their app and you do not need to worry about it.
How much money is ok to spend on your app?
How is it ok to spend on outsourcing app development? Will an app cost me $5k or $50k, or more? This is very good and interesting questions and you probably know the answer… it depends. Many factors influence your app development cost.
An app functionality
If you want to develop a simple app with not a big list of features, it will cost you less than a complicated app development with sophisticated functionality. Apps like Uber can cost you about $105 k or more ( read my article about how much does it cost to develop an Uber-like app). If you develop an app like Twitter it will cost you less as you do not need to develop 2 apps and admin panel like an Uber app.
Development team country
Another factor that can influence your app development cost is a country of your development team. There are many countries like Ukraine, Russia, India, etc, that have many professional developers but salaries there are still low. It means you can hire experienced middle or even senior developers twice cheaper than in the USA. Though, if you hire developers from Germany, UK, Australia, and other developed countries, outsourcing will not bring you many benefits.
Rate
And last but not least factor you need to consider while hiring your outsource team is rate. Even if developers are situated in one country, their rates can vary. That's why you need to check this important detail before you hire your developer or development team. You can see your developer's rate at their profile if you search your developers at the Upwork website.
Other factors
You can hire developers and pay him per hour, or you can hire a development team and pay them for the project. In this case, your project place will depend on your ability to negotiate with the people. But you need to remember that if the price is too low, this may influence the app quality. Most people do not like to work for peanuts and developers are no exception.
Where to find the best app development, team?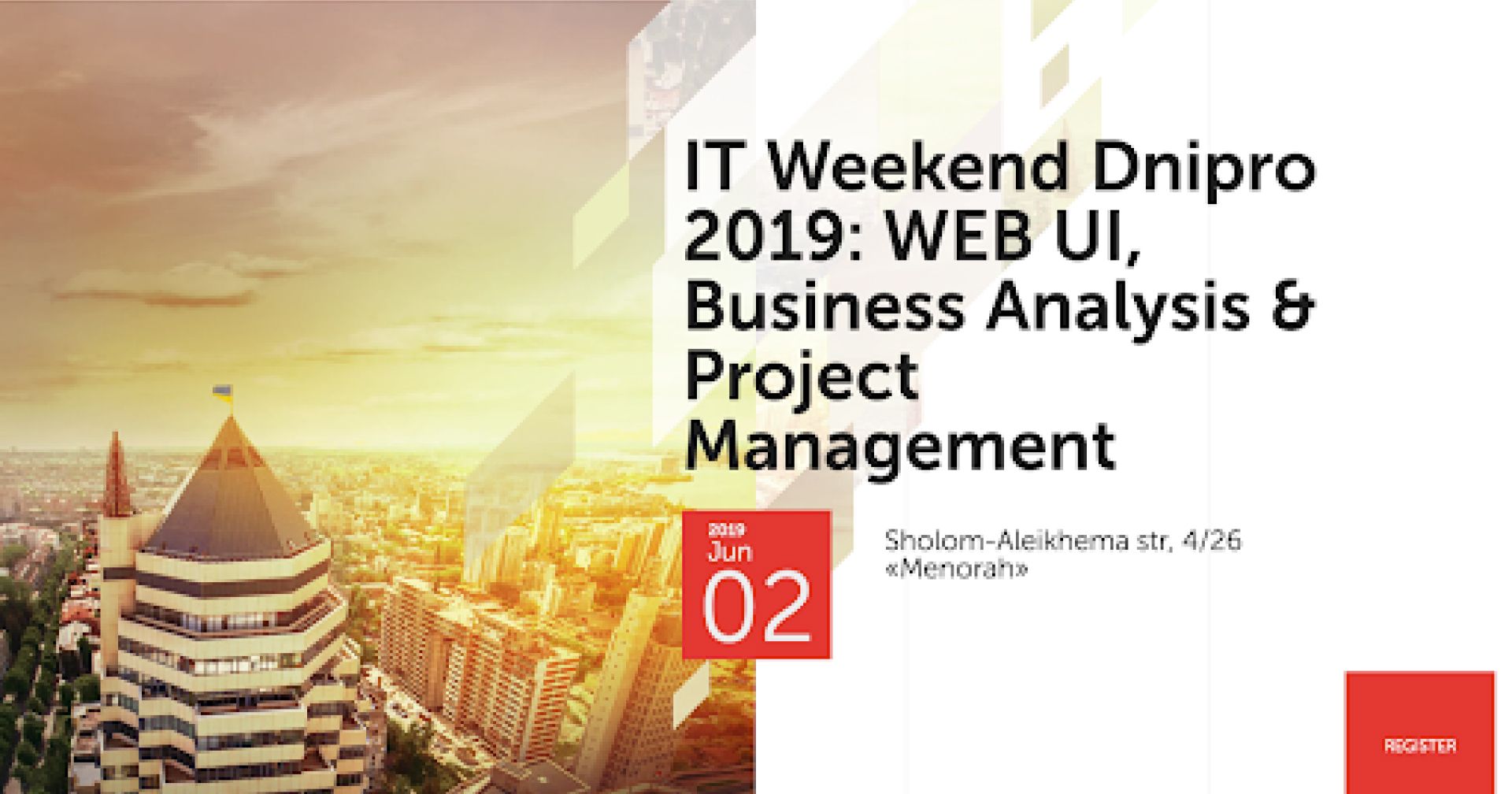 Image of IT conference
To find professional developers you need to do research. The easier way is to choose a country and to ask google to give you a list of the best mobile app development companies. However, Google can find giant companies for you and it can be quite expensive for you to outsource with these companies.
That's why it is much better to use Upwork, freelance or other platforms to find an experienced developer or development team that would fit your budget.
Another effective way to find a professional team is to attend IT events. There are a lot of IT conferences in Ukraine like weekend, Lviv Outsourcing Forum, AI Ukraine, Odesa JS, and many other events that you can attend and find high-quality developers for your project.
Measure your progress
You can't move forward in your project without measuring your progress. It's essential to manage your app development correctly as it is crucial for your project success.
There are main principles that help developers to estimate the time they spend on features and project in general. Here you go:
1. Develop users stories
This document allows describing how a user interacts with the app. When a user story is complete, it is much easier to break it into tasks and start app development.
2. Keep in touch with your development team
Remember to contact your team at least once a week to check if they are doing ok and if they need to know the details of your project.
3. Check out app demo versions
When the demo version of the project is ready, developers present it to a client. On this stage, you still can say you like and don't like it in the app. Though, professional development teams do their best to satisfy customer's needs to provide a suitable solution for his business. When BA knows his job, you will be satisfied with the demo version of the project.
4. Keep an eye on your budget
It is essential to watch out your budget and do not spend more than you planned. If you see that you run out of money, you need to inform you, the development team, as soon as possible. Your development team should offer you some other solution that will allow you to finish your project and do not break your budget limit.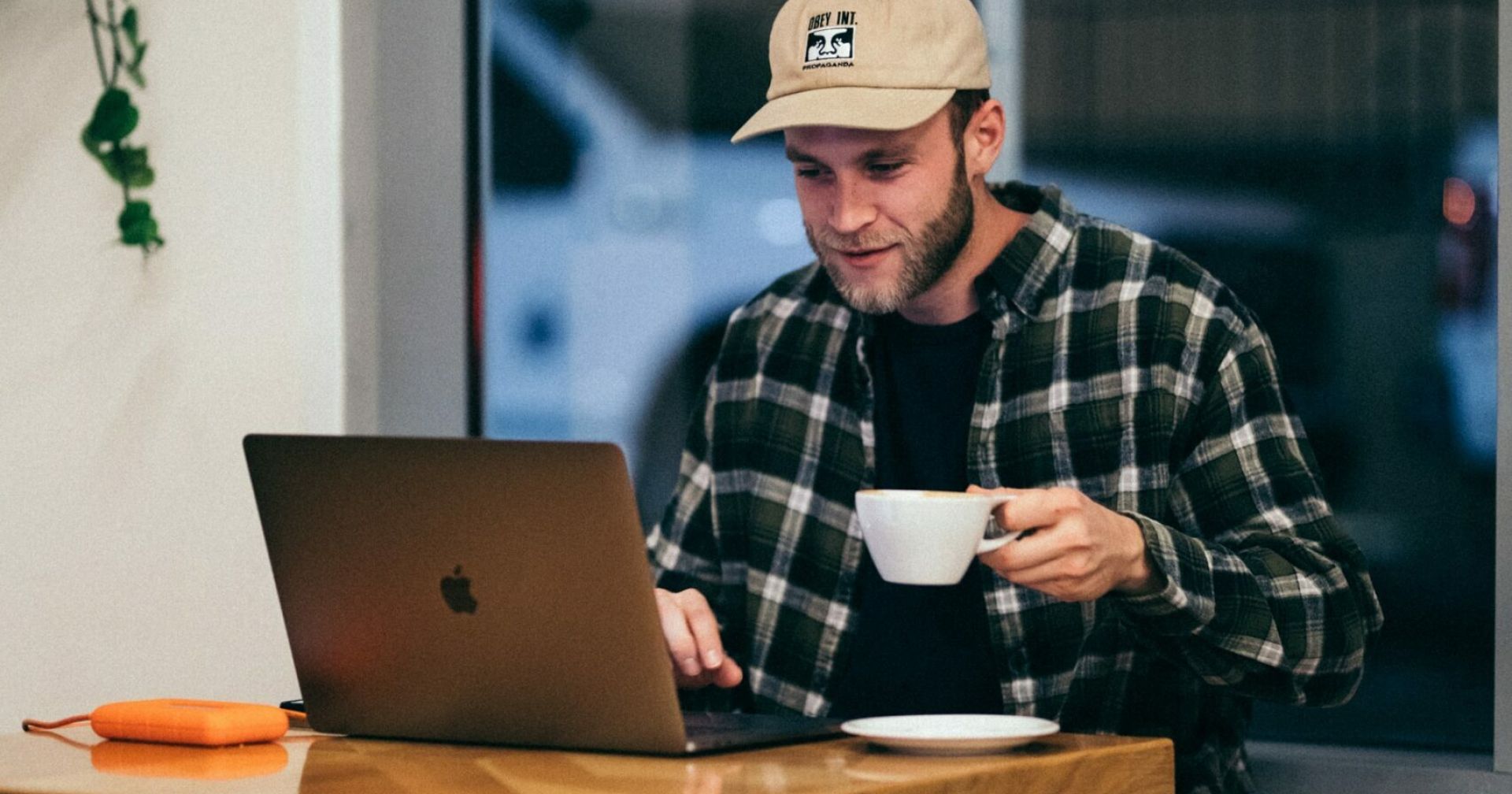 How we do it?
Now I would like to give you a real example of how we deal with app development at (Headworks)[https://headworks.io/].
1. You share your ideas
This is a first and very important step. You come to us with your great ideas or issues, and we do our best to find out a solution most suitable for you.
2. BA estimates your project
Our business analysts always ask clients to wishes and requirements before app estimation. Sometimes a business owner wants a "spaceship", but when we find out his real needs and problems, the solution to this issue can be as simple as a "boat". We provide our clients with what they need according to their budget and always try to find a way to cut their development costs.
3. Wireframing
At this stage, we ask our professional designers to make a beautiful wireframe for your project. If you like wireframe, we can move forward.
4. Defining the scope of work
This is when all the app development process is divided into parts and each develops and designers receives their piece of work.
5. Design
We create a sophisticated app UA/UX design to make your app bright, memorable and easy to use.
6. Daily meeting
Our business analysts and developers meet daily and discuss the scope of work for a day. This helps to find out the problems developers may have and to a quick solution to a problem.
7. Retrospectives
At this stage, our team discusses the whole project which was done, our flaws and achievements. This allows us to become better with each new project.
Summing up
Outsourcing app development can bring you many benefits such as saved time and money, but you need to do it wisely and be aware of the outsourcing risks. Remember to check your development team skills and experience, don't try to measure the progress very often, but at the same time, you should not think many weeks before you hire your outsourcing team as someone else may do it for you.
Before you start your outsourcing app development, you need to choose the country of your future developers and their rate. Furthermore, you need to remember to do a list of your app functionality as all these factors will influence your app price.
You can always find the best app developers at Upwork, Freelance and other platforms, and at the conference, as many professional developers attend such IT events.
If you have an interesting app idea, you can always share it with us and we will help you to estimate it and/or implement it into life.